Welcome to Sugarbeat's Books – The Home of the Romance Novel
Today we are welcoming Caddy Rowland to the blog!  She is here to talk about her  work.  She has written two books that are part of a series.  This series is called the Gastien Series.  These books sound pretty interesting, but I'll let her tell you about them!
Grab a coffee and a comfy chair, relax and enjoy what Caddy is here to share with us!
The Gastien Series (How I Allowed Gastien To Write His Story)
Do you believe fictional characters have voices? When I sat down a little over a year ago, I simply had an idea about the main character (Gastien) and a few ideas about who I wanted him to be. Although I am female, Gastien is male. However, we have some similarities. The biggest one is that we are both artists.
I committed to writing Gastien one hour per day, Monday through Friday as soon as I was done with work. Since I sold recruitment advertising at home, I did not have commute time. I decided I could use the hour many people spend on the road to write my novel. I did not let anything take that hour away from me. If I had a doctor appointment or something like that, I simply wrote for an hour as soon as I got home. Dinner, laundry, fun, and everything else would have to wait. My husband had the patience of a saint.
I began the first day by sitting down and simply thinking about Gastien and how I "saw" him. Becoming very quiet, I simply waited. Soon, the words started coming and I began to type. It was the strangest thing. Most days I had no idea what would be written. I fully believe that the character told the story. Gastien even gave me the descriptions of the other characters. When I needed names, I went to French name lists online and my gut would tell me which name to use.
The hour flew by each day that I wrote. By the time the story was complete, I had over 1,000 pages. It took me four months. Knowing this was too long for a book, it got divided into two books. The result was that I had the start of a series. I put part two aside and began polishing and editing part 1. The polishing and editing took the work of 6 beta readers and me. It also took 5 months. I read that baby a good dozen times, once out loud. Each time, I worked to make the soft "hum" louder, until I finally had a story that was "singing" at full voice. Gastien Part 1: The Cost of the Dream was born.
Much of the time spent on my books was research after writing what I had been "told". I researched online to make sure the things that had been typed could have happened in nineteenth century France. I wanted to make sure I used places that had existed (and some still do, although for some I took literary "leniency" in describing their size, etc) and that items were referred to be the correct terms for the times. For instance, men did not wear "pants", they wore "trousers". Taxicabs did not exist, but cabriolets did.
I am an indie author, so I released Gastien Part 1: The Cost of the Dream on August 1, 2011 to Kindle (Amazon) and Nook ( Barnes&Noble). The paperback was released in mid September and is also on Amazon and Createspace.com.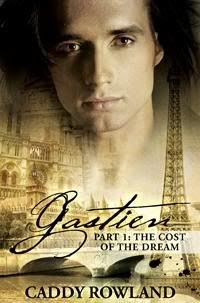 This is a series that is in the historical fiction/saga genres. Gastien Part 1: The Cost of the Dream is about Gastien leaving the farm and an abusive father to pursue dreams of becoming a great artist and even greater lover in late nineteenth century Paris/Montmartre. This was during the time that bohemianism was at its peak, Impressionism was happening, more abstract styles were mostly being thought about; and drugs, drinking and sex were the norm in these circles. It was one of the most wild, free and creative times in the history of the world. There is graphic sex in the book for sure. A story of a bohemian lifestyle without it would not be a believable story. His struggles to get to bohemia are dark and troubling. Many reviewers say this book made them feel more emotions in one story than any they can think of being written recently. You will find reviews, synopsis and ratings on the links below.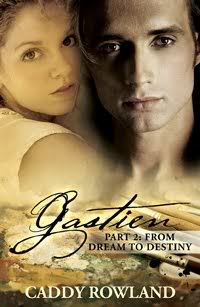 Gastien Part 2: From Dream to Destiny just came out in mid-December. This story is about Gastien's life as an artist and features the "big" romance of his life…but don't expect it to be predictable in any sense of the word! Nor is it categorized as a romance. It is still historical fiction and a saga. It is also a very powerful love story. You will have to read it to find out if he turned his back on love, or loved the best that he could, after all of the abuse he went through. If he did love, was it enough to keep that love alive?
There will be at least four books in the Gastien series. I do advise you to read them in order, from the beginning, so that you get the full impact of what this man went through and how strong his drive was to see his dreams become reality. I hope you enjoy the Gastien series. I would love to hear from you about your thoughts. You will find buy links and contact information below. I want to thank Barb for allowing me to tell you a little bit about my historical fiction/saga series about Gastien Beauchamp.
Thank you and happy reading!
Caddy Rowland
My email: caddyauthor@yahoo.com
Gastien Part 1: The Cost of the Dream:
For Kindle   *    For NOOK    *    For Paperback
Gastien Part 2: From Dream to Destiny
Paperback coming to Createspace.com and Amazon.com! Search by my name/title.
I'd like to thank Caddy for dropping by and sharing today!  If this book sound like something that you would like, click on one of the links above and pick up a copy!
Welcome to Sugarbeat's Books – The Home of the Romance Novel
Today is Steamy Saturday! 
This is the day when I post a review for a book that I've read that is on the steamier side of romance.  I've said it before, but I love my subscription to Harlequin Blaze!  This little books are like mind candy!  They can be read in a few hours and they are small enough to pop in my purse!  Today's book is an older one – from a few months ago.  Enjoy!
Breaking the Rules by Tawny Weber
ISBN: 978-0-373-79596-3
Publisher: Harlequin Blaze
Release: Feb 2011
Source: I purchased this book to read and review
Subject: Max St. James, U.S. Army Sergeant First Class

Current Status: On leave after a year in Afghanistan.

Mission: Take some R & R. Check up on a buddy's little sister.

Obstacle: Sophia Castillo. Independent, stubborn…and hot enough to make him forget she's anybody's "little sister"!

Max may be off duty, but he still has one last job to do. He's promised to look in on—but not fool around with!—his best friend's kid sister. Only once he meets Sophia, all thought of keeping his hands to himself go out the window.

Sophia, however, has different ideas. A recent widow, the last thing she needs is another man telling her what to do. Even if that gorgeous man leaves her drooling in a puddle of lust….

It's a battle of wills. Who will end up on top? Max breaks every rule in the book to keep Sophia in his bed. After all, all's fair in love and war.

And Max is counting on life with Sophia being a little bit of both.
Sergeant Max St. James is heading stateside for some leave after a year in Afghanistan, but promises to check up on one of his friend Rico's sister. Although he's aware that this promise seems to smell of a set up, he feels responsible for his friend being injured and wants to help him out however he can.
Sophia is the youngest of a large family of boys. She's now a widow after years of living with a controlling man who cut her off from her friends and her family. She's not interested in another controlling man!
This is a steamy little book. The sex is hot enough to steam up your glasses and warm those cold winter nights. The conflict between Max and Sophia is delightful to read! Throw in a controlling uncle, a whole bunch of erotic art and someone who is trying to destroy Sophia's Art Gallery, and you have a book that is difficult to put down.
As I've said in the past, these Harlequin Blaze novels are hot little pieces of mind candy. Something that I can throw in my purse for a couple of hours of entertainment while sitting at the dance studio, or the skating rink, or where ever I'm waiting. This book is from the Uniformly Hot series that has recently been started at Harlequin. If all these books are this good I'll have my Men In Uniform challenge done in no time!
Welcome to Sugarbeat's Books – The Home of the Romance Novel
Today is a review for a wonderful book!  In my humble opinion, Lady Sophie's Christmas Wish is the best of Grace Burrowes' series so far.  I loved Lady Sophie.  Drop back by on December 6th and enter to win a copy of this book!
Lady Sophie's Christmas Wish by Grace Burrowes
ISBN: 978-1-4022-6154-1
Release: Oct 2011
Publisher: Sourcebooks Casablanca
Source: I received a copy of this book to read and review from the publisher
All she wants is peace and anonymity….
Lady Sophie Windham has maneuvered a few days to herself at the ducal mansion in London before she must join her family for Christmas in Kent.  Suddenly trapped by a London snowstorm, she finds herself with an abandoned baby and only the assistance of a kind, handsome stranger standing between her and complete disaster.

But Sophie's Holiday is about to heat up….
With his estate in ruins, Vim Charpentier sees little to feel festive about this Christmas.  His growing attraction for Sophie Windham is the only thing that warms his spirits – but when Sophie's brothers whisk her away, Vim's most painful holiday memories are reawakened.

It seems Sophie has been keeping secrets, and now it will take much more than a mistletoe kiss to make her deepest wishes come true…
Lady Sophie's Christmas Wish is the fourth book in Ms. Burrowes's Regency series.  I have read and reviewed The Heir and The Soldier a few months ago and The Virtuoso was reviewed last week!  This series follows the lives and the loves of the various members of the Windham family – a Ducal family.  The Heir was about Westhaven – the brother destined to inherit the dukedom when his father passes on.  The Soldier is about St. Just the eldest, but illegitimate son, who as the title suggests is back from years being a soldier.  Lady Sophie's Christmas Wish is obvious about Lady Sophie, one of the sisters.  She is described as the most level headed of the family.  She is the one who organizes all her siblings and apparently can take credit for several marriages in her family.  She is a collector of the lost and hurt.  As such, she has quite the menagerie of animals in the stables that she cares for.  She has decided that she needs some "me" time in London before she heads to the family seat for Christmas.  While taking one of the household maids to catch a stage to go home with her baby, Sophie finds herself alone outside the inn, holding the baby who is growing increasingly upset.  It seems that the maid has changed her mind about going home with the baby, and has left young Kit with Sophie, knowing she will take care of her son.  The problem is that although Sophie has taken care of many animals, she doesn't know the first thing about a human baby!
Along comes Vim Charpentier who can't get a room at the inn and goes to investigate the sound of unhappy baby.  Seeing the bewildered Sophie, he decides to help her with a few essentials before continuing on his journey.  This is the start of a heart-warming, thoroughly delightful story!
Vim is a world traveler, compelled to travel to his family home for Christmas.  Somewhere he hasn't been for years and is reluctant to go.  It seems that his aunt and uncle are getting older and some odd things are happening that he needs to look into.  His reluctance is allowing him to justify continual delays.  Since he is the eldest of several siblings, he is quite proficient at feeding care of babies.  He genuinely likes babies and his calm manner allows Sophie to learn what she needs to to take care of Kit.
Sophie considers herself to be on the shelf.  She has decided that she won't marry, but devote her life to her family and her animals, yet she is determined to experience the marriage bed at least once in her life.  Since there is no one around to stop her, and they seemed to be snowed in by the snowstorm of the century, she makes her Christmas wish happen.
I don't want to give away any more of the story!  This is a beautifully written story.  The subject matter is delicate – the freedom of an unwed woman in Regency England and the fate of illegitimate children during the same time period.  This subject matter is handled in a sensitive fashion – creating a story that has the reader reaching for the kleenex box on numerous occasions!  Although this is one of a series, it isn't necessary to read this series in order.  The author allows the characters to fill in the reader on what they've missed.
Since these stories are romances, one can assume that they end in marriage, but Ms. Burrowes creates a tapestry of a story, that is much more than just the inevitable marriage at the end.  There is so much depth to her stories.  So many levels that are woven into this story.   The secondary characters – the brothers, the Duke and Duchess and Vim's aunt and Uncle are all carefully woven into this tapestry.  My favorite secondary character is the Duke.  He's a dude!  Totally unrepentant!  His Grace is present in all the stories so far and is a delightfully colorful character!
I love this passage:
"Now this is odd."

Percival Windham folded the copy of The Times he'd been enjoying with his late afternoon tea and peered at his duchess.

"What's odd, my love?" He topped off her tea and passed her the cup.

"Murial Chattell has written to say they just made it out to Surrey before the storm struck London, and the weather is being blamed for her daughter's early lying-in."

"Popping out another one is she?  Old Chattell will be bruiting that about in the clubs until Easter."

His bride of more than three decades gave him the amused, tolerant look of a woman who could read her husband like the proverbial book.  "Don't fret, Husband.  Devlin and Valentine are both putting their shoulders to the wheel, so to speak.  There will be more grandbabies soon."

And Emmie and Ellen were mighty fetching inspirations for a man to pull his share of the marital load.  Her Grace, as always, had a point.

The point she'd been trying to make belatedly struck him.  "Sophie was supposed to be spending time with Chattell's middle girl, wasn't she?"

Her Grace took a placid sip of tea.  A deceptively placid sip of tea.  "That was Sophie's plan."

"Oh?"
What a wealth of meaning a married woman could put into one syllable.

"You, my love, are subtle.  A braver man might even say devious when you want to achieve your ends.  You agreed to Sophie's plan to linger in Town with friends because the Chattells boast a houseful of empty-headed sons whom Sophie could wrap around her dainty finger, where she so inclined,"

"But Sophie is not with the Chattells, Percy." A small frown creased Her Grace's brow.  Had they been anywhere but His Grace's private study, she wouldn't have given even that much away.  "Muriel mentioned how crowded the traveling coach was with the two younger girls and all their winter finery, and she goes on and on about the difficulty of traveling in such bad weather.  She does not mention Sophie."

His Grace enjoyed very much the machinations necessary for parliamentary schemes.  He enjoyed advising the Regent on national and foreign policy when that overfed fellow deigned to listen.  His Grace enjoyed very, very much the company of his grandchildren, and there was no greater joy in his life than his marriage.

He did not always precisely enjoy being the father much less a father ten times over, much much less the father of five single females, all of whom were arguably of marriageable age.

……"Percival Windham, you are proposing to go haring off in the dead of winter with a storm of biblical proportions raging just to the north and west, while I sit here and do what?  Worry about you in addition to the four of our offspring who are not now under our roof?  I think not."

"Just making sure, my love.  More tea?"

She smiled at him, his reward for helping her make up her mind.  If Sophie were up to mischief, His Grace was privately of the opinion it was about damned time, provided the mischief involved a suitable swain.  Sophie was wasting her youth tending the halt and the lame when she sought to be about snabbling a handsome specimen to help provide her dear parents with some chubby little…to help her fill her nursery

His Grace opened the paper to the financial section.  An attempt to read the contents thereof was about as soporific as a that of the poppy, but it was a fine excuse to let his mind drift off to which young men of his acquaintance he might consider worthy of his more sensible daughter.

If any.
This story simply must be experienced.  Although these stories are set in a series, each one can easily be seen as a stand alone book, not dependent on the others for the history that they provide.
I highly recommend this story to all Regency fans!
Welcome to Sugarbeat's Books – The Home of the Romance Novel!
Today is a giveaway and review for Tall, Dark and Cowboy by Joanne Kennedy.  This is a book that I got from Sourcebooks to read and review.  Yes, I was encouraged to read this book by the yummy man on the cover
Tall, Dark and Cowboy by Joanne Kennedy
ISBN: 978-1-4022-5144-3
Publisher: Sourcebooks Casablanca
Release: November 2011
Source: I was sent a copy of this book to read and review
She's trading in her Luxe lifestyle and heading for Wyoming…

In the wake of a nasty divorce and with her ex's vicious cronies bot on her heels, Lacey Bradford heads for  Wyoming in search of an old friend.  But her high school pal Chase Caldwell has changed, hardened by bitterness and loss.  He's considerably less than thrilled to see the girl who once broke his heart – especially when Lacey turns up on his doorstep asking for help.

As the two grapple with the ruins of their former friendship, a brand new, surprising attraction ignites.  Lacey is boldly beginning to create a new life for herself.  And Chase has to admit, he'd rather be part of that life than be out in the cold alone…
Tall, Dark and Cowboy is yet another sensual cowboy romance from Joanne Kennedy.  I continue to enjoy this series of romances that she is writing!  The salacious part of me wants to point out the totally yummy cover!  Please take note!
Lacey Bradford is wanting to escape the mess that she is currently in!  She is now divorced from her husband, who has been arrested for his illegal real estate dealings.  She can't get a job because everyone in town thinks that she knew about her husbands deals and blames her for the money and land that they lost as a result.  To add to the situation,  Wade Simpson, the cop that worked some deals with her husband is threatening her.  She needs to leave town and start her life over again!  After checking Facebook, she locates a friend from high school and hops in the car hoping that he will give her a hand starting again.  What she doesn't remember, is one night getting really drunk in high school and kissing her friend, Chase Caldwell.  Chase spent most of high school being Lacey's friend, but secretly in love with her.  That night when she kissed him, he thought they were going to be a couple.  His heart was broken when she announced her engagement to Trent Bradford.  Now it's several years later.  Trent caused Chase's father to lose his farm, and Lacey needs help that he really doesn't want to give.
This is a rewarding romance that is slow to start but has a rewarding end.   I honestly didn't really like the beginning of this story.  I don't like the storyline of a girl going to someone she hasn't talked to in years and asking for help getting her feet on the ground.  She comes off as lacking in independence.  I continued reading and the story got better and better.  The character that I really didn't like at the beginning, Lacey, grew and developed as the story moved along.  She became a character that I loved by the end of the book.  The same is true of Chase to a certain extent.  He had faced alot of hardships growing up and I supposed had the right to be bitter, but he was not even civil to someone he supposedly admired in high school.  Again, as the story progressed, he changed and grew and became a character that deserved the title of hero.  I liked the sparks that flew between Chase and Lacey!  The interaction between them moved the story right along!  Ms. Kennedy's writing style is comfortable to read, allowing enough description without bogging the story down.
Over all, this is a book that I enjoyed.  Give it a try yourself!
If you are interested in winning a copy of this book, just fill in the form below!

[googleapps domain="docs" dir="spreadsheet/embeddedform" query="formkey=dFBrMFRHUFowT01Lc1htcjhqNy1rNHc6MQ" width="460″ height="470″ /]
Welcome to Sugarbeat's Books – The Home of the Romance Novel!
And welcome  to the Spooktacular Giveaway Hop!
Today we are joining with friends at I Am A Reader, Not a Writer and The Diary of a Bookworm to giveaway some awesome books.  If you read further down, you'll be able to see my reviews for Never Miss A Chance and Never a Mistress, no Longer a Maid. If you come back tomorrow, we'll have an interview with Maureen Driscoll, the author. Many of you who read this blog will realize that I am a huge Regency romance fan.  I read alot of great books.  I had never read anything by this author before, and she found me through a PUBIT event run by Barnes & Noble this summer.  I was totally blown away by these books.  I really don't believe in giving reviews a letter or number grade as I like the words to speak for the quality of the book, not just a grade.  If I had to grade these books, I'd give them a 6 out of 5
  Any fan of Regency really should read these books and discover this author…..and then wait anxiously for her next release, like I am.
So, the books that are being given away are:
Blurb: Caught behind enemy lines at the Battle of Waterloo, nurse Jane Wetherby is forced to seek shelter with British operative Lord Edward Kellington. After a night of passion, the two are separated. With nothing but the alias Jane used to protect her family, Lord Edward is unable to find the woman he can't forget.

Seven years later, Jane courts scandal by serving as the unofficial surgeon in the village of Marston Vale. When Edward arrives to formalize his betrothal to a viscount's daughter in accordance with his late father's wishes, Jane has no choice but to watch the match proceed. When a threat from the past emerges, Jane must join forces with Edward to safeguard her loved ones. But at what risk to her heart…

A duke's daughter isn't supposed to court scandal in Regency England. She isn't supposed to involve herself in controversial causes. And she most especially isn't supposed to expect love in a ton marriage. But Lady Elizabeth isn't just any duke's daughter. She's a Kellington. And her expectations are somewhat higher than most people's.

Marcus Redmond, the Marquess of Riverton, has been in love with his best friend's sister for years. When Lizzie's reputation is damaged, he offers her marriage, hoping she will come to care for him eventually. But can the upright, staid Riverton make a love match with the impulsive, passionate Lizzie – especially when there are those who are determined to come between them?
Don't they sound wonderful?  Anyway, onto the contest.  This contest is international as these two books are e-books – no postage involved!  You must be a follower of this blog to enter.  If you follow me on Facebook you get 2 extra entries and if you follow me on Twitter you get 2 extra entries.  Just fill out the form below and then head off to enter some or all of the 400 odd blogs that have entered this hop!  Have fun!
[googleapps domain="docs" dir="spreadsheet/embeddedform" query="formkey=dFNJUjBURWVWZURqb0NNRmZ6cG5nVUE6MQ" width="460″ height="419″ /]
Welcome to Sugarbeat's Books – The Home of the Romance Novel
On the blog today we have a review for a book that I got as an ARC from Sourcebooks Casablanca, Utterly Charming by Kristine Grayson. This was a totally delightful book – much different from my usual read! I'm not a fan of paranormal, but this book was my sort of paranormal. It was a modern take off on Sleeping Beauty complete with a sleeping girl, witches and an evil stepmother. I'm giving away my copy of this book, so if it sounds like something you would be interested in, make sure you fill out the form at the end to be entered.
Utterly Charming by Kristine Grayson
ISBN: 978-1-4022-4851-1
Release: October 2011
Publisher: Sourcebooks
Source: I received a copy of this book to read and review from the publisher
 He could be her own personal Prince Charming if only dreams did come true…
Mysterious, handsome wizard Aethelstan Blackstone hires beautiful, hardworking attorney Nora Barr to get a restraining order to protect Sleeping Beauty from her evil stepmother.  But if Sleeping Beauty is supposed to be his soul mate, then how come he's becoming bewitched by Nora?

And when Nora finds herself baby-sitting a clueless maiden from the middle ages, avoiding a very wicked witch, and falling hard for a man whose magic she doesn't believe in, she begins to think that love itself is only a fairy tale…

Welcome to the fractious fairy tale world of Kristine Grayson, where the bumpy road to happily ever after is paved with surprises…..
Utterly Charming is a modern rendition of the Sleeping Beauty fairytale.  Nora Barr is a struggling lawyer, determined to make it on her own.  She has set up her own practice in a respectable building in downtown Portland, OR.  She has hired Ruthie as her secretary – a great choice as time will prove.  Right now, Nora is drowning in debt and in danger of having to shut down her practice.  She runs into Aethelstan Blackstone, a mysterious, handsome charmer of a man, and his short sidekick, Sancho Panza who try to hire her.  It's a puzzling encounter with weird happenings – such as a pen appearing in Aethelstan's hand at one point. The hiring doesn't happen as they are trying to hire her on behalf of someone else and Nora says no.  Two weeks later, Nora gets a panicked call from Sancho telling her that Aethelstan has been arrested and needs her help – apparently he has killed someone and destroyed a neighbourhood with fireballs.  On her way to the police station, Nora drives through the neighbourhood to see that it is actually destroyed and although there is a body lying on the ground, the woman doesn't really look dead.  Aethelstan is being loaded into a cop car and she when she starts to follow the cop car downtown, she spots Sancho hiding in a microbus.  He tells her he will meet her at her office. Completely puzzled, she sends her friend Max, from law school to the police department to deal with the situation there and heads to her office to see Sancho.
As I read over what I've written, it sounds a bit unbelievable!  I think that is the key to this whole story.  It's sort of unbelievable but since we have all grown up listening to and believing in fairytales, it strikes a chord.  It's a fairytale in modern times, complete with an evil stepmother who turns people into toads, and has fire ball fights with other characters.  Sancho Panza is a midget.  Even the Muses are included in this story.  When Sleeping Beauty wakes up after 1000 years of sleep and has to face modern society, more fun begins.  This book has characters that are out of this world, colorful and totally believable, despite the fact that they belong in a fairytale!  The action moves along quickly from the first weird encounter between Aethelstan and Nora to the twists and turns at the end.
I loved this book and would highly recommend it to anyone who likes a bit of fairytale paranormal with their romance!
To add a bit more information – the covers seen below are two more books by Kristine Grayson.   Wickedly Charming is now available and Thoroughly Kissed will be available next June.  Any person with discerning taste can tell that these will be excellent books *grins*  Drop by Kristine Grayson's site to learn more about them.

Now for the giveaway!  Follow me on Twitter and you get extra points; follow me on Facebook and you get extra points.  Canadian and US mailing addresses only please because of the cost of postage!
[googleapps domain="docs" dir="spreadsheet/embeddedform" query="formkey=dENrNEZCYUZ2OEtYVkNZRXF2X0hvd2c6MQ" width="460″ height="801″ /]
Welcome to Sugarbeat's Books – The Home of the Romance Novel
Today I'm reviewing a great little book that I bought for a book club read some time ago.
A Duke's Desire by Liz Cole
ISBN: 978-1-926930-03-9
Publisher: Breathless Press
Release: 2011
 Desire can bend even the most sterling character to its will.

Anna Carrington is no longer a child, but a marriageable young woman who has loved the Duke of Fairmount for years. She has kept her love for him well hidden, sure that even if, by some miracle, he did return her feelings, his dedication to propriety would never allow him to marry his ward.

Jared St. James is known for his strict adherence to the rules of society and respectability, even though he finds himself lusting after Anna. Having struggled against his desire to his young ward, he decides the only way to right the situation is to marry her off, but will she accept the man he has chosen for her or stake claim to her innocence?
Anna Carrington is a woman who has lived as the ward of a Duke most of her life.  She spends all her time living at the Ducal estate with the Duke's mother.  Anna often escapes the confines of the mansion and spends time at a cottage on the estate.  It allows her freedom that she can't have at the mansion.
One night she falls asleep at the cottage only to awaken to find Jared, the duke himself standing in her room.  Jared, is a most honourable man.  He has always found Anna attractive and has looked forward to her letters for years.  He hasn't allowed himself to take advantage of his position as her guardian.  He waits until she reaches her maturity to claim her for his own.
I liked this short little story.  It was spicy, romantic and had a kleenex worthy HEA ending.  The writing is beautiful, carrying the reader along through the story without noticing the passage of time.  The relationship between Anna and Jared could have easily filled a full length novel, but it is interesting to read what is presented.  It's almost like reading the end of a book.  Although short, the reader feels completely filled in on Jared and Anna's history and feels like they have stepped into the end of the story to see what happens with all this attraction.
This is a very well written story and a short little read.  Pick up a copy of this book and give it  a read!

Amazon Purchase Link for A Duke's Desire
Welcome to Sugarbeat's Books – The Home of the Romance Novel
 Why Wild Moon Books?
Wild Moon Books, the newest imprint from Storm Moon Press, officially launches in January. The goal of Wild Moon Books is to publish outstanding, quality mainstream erotica and erotic romance. We are determined to provide the same one-on-one care with authors of Wild Moon Books that we do for Storm Moon Press, and we want to provide readers with amazing and wonderful reading experiences.
The starting point for us was when S.L. Armstrong and K. Piet, the owners of Storm Moon Press, decided that they would also enjoy writing het titles. However, they didn't want to veer away from the goals they'd originally set for themselves when they established Storm Moon Press. The answer was to start an imprint for that press that could publish the additional titles they wanted to write and, voila, Wild Moon Books was born.
Already, Wild Moon Books has three anthology calls out for authors (and eventually readers) to give us a try. If romantic comedy, Victorian historicals, or post-apocalyptic romances tug at your creative brain, come take a look at our submission guidelines. We're eager to work with both new and established authors, so don't be afraid to drop us a line!
For readers, we'll have great deals with pre-orders and discounts, as well as contests and giveaways. We're always happy to hear from readers and what they need and want. Storm Moon Press and Wild Moon Books are both geared toward making the publishing experience as wonderful and empowering for authors as possible while also making the buying and reading experience for readers as outstanding as we can.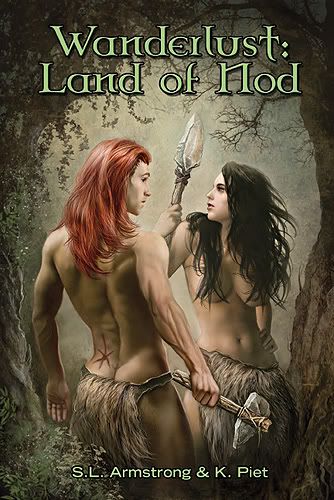 Storm Moon Press: http://www.stormmoonpress.com/
Wild Moon Books: http://www.wildmoonbooks.com/
Welcome to Sugarbeat's Books – The Home of the Romance Novel
Today we are welcoming Storm Moon Press to the blog for a guest post and giveaway.  Make sure you leave a comment at the bottom of the post if you are interested in entering the giveaway!
 Bisexuality in Erotic Romance
One of the biggest obstacles to increasing bisexual visibility in erotic romance is that the traditional limitations of the romance genre restrict the story to following a single, monogamous dyadic relationship. When the story is focused on only two people, it can be difficult to introduce bisexuality as a concept. Additionally, many readers have expressed distaste at reading even tangentially about relationships of a different orientation to the primary one in the story, which makes authors even more hesitant to discuss bisexuality.
Unfortunately for bisexuals, this leads to an erasure of sorts. Not only do bisexual characters rarely feature, but also situations that could otherwise be classed as bisexuality are reframed to avoid using the word. One very common example of this occurs frequently in gay fiction and is sometimes called "Gay For You". The idea is that one of the men in the romance has traditionally only had straight relationships, but there's just something about the other man that draws him in and makes him question.
What's implied in this type of story is that the character had previously been heterosexual, but is now homosexual as a result of this relationship, or that the character isn't "really" gay, except for this one person. In either case, the character's sexuality is being defined solely based on their current relationship, and in both cases, the character would be more accurately described as bisexual but for the stigma attached to that word. This isn't a problem inherent to fiction, but rather a reflection of a broader tendency among people to assume that if someone is dating a person of the same sex, then they must be homosexual, but if they are dating someone of the opposite sex, then they must be heterosexual.
The fact is that a bisexual person doesn't suddenly become straight if they date someone of the opposite sex any more than a person who is in no relationships at all suddenly becomes asexual. A person's sexuality is more than just a measure of the sex of the person they're with at any given moment. But people judge based on what they can see, rather than considering any alternatives. So while I don't believe that it's an intentional erasure based on some kind of rampant biphobia, the end result is that bisexuals have few examples of characters that accurately reflect their life or that speak to their experiences. And until readers begin to demand those kinds of stories and authors start to challenge expectations by providing them, the bisexual romance market is likely to remain untapped for quite some time.
However, it is a market Storm Moon Press is trying to broaden, to delve into, and we encourage authors to write fully realized bisexual characters. We ask readers to pick up a book starring bisexual characters and read about something that they might otherwise know very little—or even nothing—about. It's such a broad world, and we're eager to explore every inch of it!
We're also happy to showcase one of our bisexual romances today in the form of a giveaway! Comment on this post to be entered to win a PDF copy of Erik Moore's The Direction of Greatest Courage! This contemporary bisexual romance follows Jason as he is brought out of his shell and into a relationship he'd never dared dream possible. Comment for your chance to win!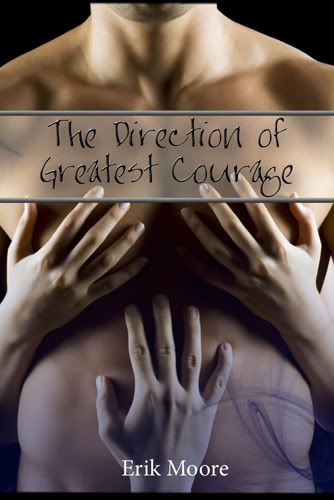 Where you can find Storm Moon Press and Wild Moon Books:
Website: http://www.stormmoonpress.com/
Twitter: @stormmoonpress
Website: http://www.wildmoonbooks.com/
Twitter: @wildmoonbooks