Welcome to Sugarbeat's Books – The Home of the Romance Novel!
Today we are welcoming Moriah Densley to the blog! She is here to share some information about her book, The King of Threadneedle Street and also to give away a prize. Moriah will be awarding a genuine Victorian-style pearl jewelry set inspired by the book, including necklace, bracelet, and earrings to a randomly drawn commenter during the tour. To be entered into the giveaway, enter the Rafflecopter below.
To find more blogs to leave comments on, click HERE.
a Rafflecopter giveaway
THE KING OF THREADNEEDLE STREET
By
Moriah Densley
BLURB:
He owns three shipping companies, a diamond mine, and his own castle.
He knows Portuguese, Hindu, Mandarin and Morse code.
His assets net thirteen million.
Lord Preston wants the one thing money can't buy…
Andrew Tilmore, Lord Preston, the financial prodigy dubbed "The King of Threadneedle Street" wants the one prize out of reach: his childhood sweetheart. The papers can waste a sea of ink scandalizing over his lavender-eyed Alysia; so what if she is the daughter of his father's mistress?
Alysia Villier learned the craft of the courtesan from her infamous mother―by osmosis apparently. A gifted artist who almost won the Prix de Rome, Alysia is not interested in following in her mother's footsteps, since Andrew ruined her for any other man. But with her legal guardian—Andrew's father―in control of her inheritance, she has little choice in the matter.
Keeping Alysia out of trouble and away from eager suitors becomes a cross-continental quest for Andrew. Not his old-fashioned family, the disapproval of the ton, nor even Alysia's dedication to duty and propriety will stop him. Playing newspapers and investors like pawns, tumbling world markets, inciting riots… has he gone too far?
EXCERPT
"Not affected by heroic nudity"
Making Alysia a semi-famous Expressionist painter was a joy. I took art lessons the year I wrote this manuscript, which helped me write from the perspective of an artist who sees light, color, and shape as possibilities instead of facts. There's a scene wherein Alysia claims not to be affected by "heroic nudity" in art, and Andrew calls her bluff. You'd better believe that was fun to write!
Andrew held out a finger to trace the lines of her drawing, but withdrew. "The Dying Gaul?" He turned his discerning gaze on her.
"One of my favorites. He reminds me of you," she confessed. The heat of his stare was too intense; she diverted her eyes to the case of pastels in her hand.
"But I have no moustache." Playful, but she knew he was trying to draw her out.
"The resemblance is in his form and his masculine expression."
"But he is dying."
"But not in despair. He is brave. He meets his fate proudly."
His eyes gleamed with mischief. "He is naked. Surely you don't imagine me that way."
"As an admirer of great art I am quite unaffected by heroic nudity in the erotic sense."
His eyebrows raised into his tumbled hair.
She took her book back and looked again at the drawings he found so disturbing. Admittedly, from the perspective of an objective viewer, there was indeed a great deal of emphasis on suffering.
Alysia noticed Andrew was removing his clothes. He often shed his jacket, waistcoat, and necktie in her presence, but he now had his shirt off and was unfastening his trouser buttons.
"Andrew! What are you doing?"
"You said you wanted to sketch me?" He held his arms out. "I want to be sketched. No better time than now."
He shut the door of the salon. The turning lock echoed, a sinister sound.
"But — I… I had a portrait in mind. A decent one."
"Oh, it will be better than decent." He tossed his boots and stockings into a chair.
"I mean, presentable. To the public." She watched with wide eyes as Andrew wadded his trousers and launched them into the chair as well.
"You said you aren't averse to heroic nudity."
"But not yours!" She felt on the verge of panic. "Besides, what is heroic about this?"
"You are the artist with the vivid imagination. Make something up."
He tossed his drawers into her lap, and a whimper squeaked from her throat. She heard him drop onto the settee opposite her.
"Well?"
Alysia reined in the giddy feeling making her lightheaded and opened the book to a blank page. She selected a pencil then looked up at him.
AUTHOR INFORMATION:
Moriah Densley sees nothing odd at all about keeping both a violin case and a range bag stuffed with pistols in the back seat of her car. They hold up the stack of books in the middle, of course. She enjoys writing about Victorians, assassins, and geeks. Her muses are summoned by the smell of chocolate, usually at odd hours of the night. By day her alter ego is your friendly neighborhood music teacher. She lives in Las Vegas with her husband and four children. Published in historical and paranormal romance, Moriah has a Master's degree in music, is a 2012 RWA Golden Heart finalist, 2012 National Reader's Choice Award "Best First Book" finalist, and 2012 National Reader's Choice Award finalist in historical romance. She loves hearing from readers!
Website   *   Facebook   *   Twitter   *   Pinterest 
The King of Threadneedle Street is available:
Astraea Press   *   Amazon   *   B&N   *  Smashwords
Sugarbeat's Books is welcoming Candace Shaw to the blog today!  She is the author of a contemporary romance, Cooking Up Love.  She's dropping by today to say hi, share a guest post and offer a $10 Starbucks Gift Card for a giveaway! To be entered please enter your name on the form at the bottom.
Guest Post and Giveaway with Candace Shaw, author of Cooking Up Love
Thank you so much Barb for having me on your blog today. You are the last stop on my first virtual blog tour for my debut novel, Cooking Up Love.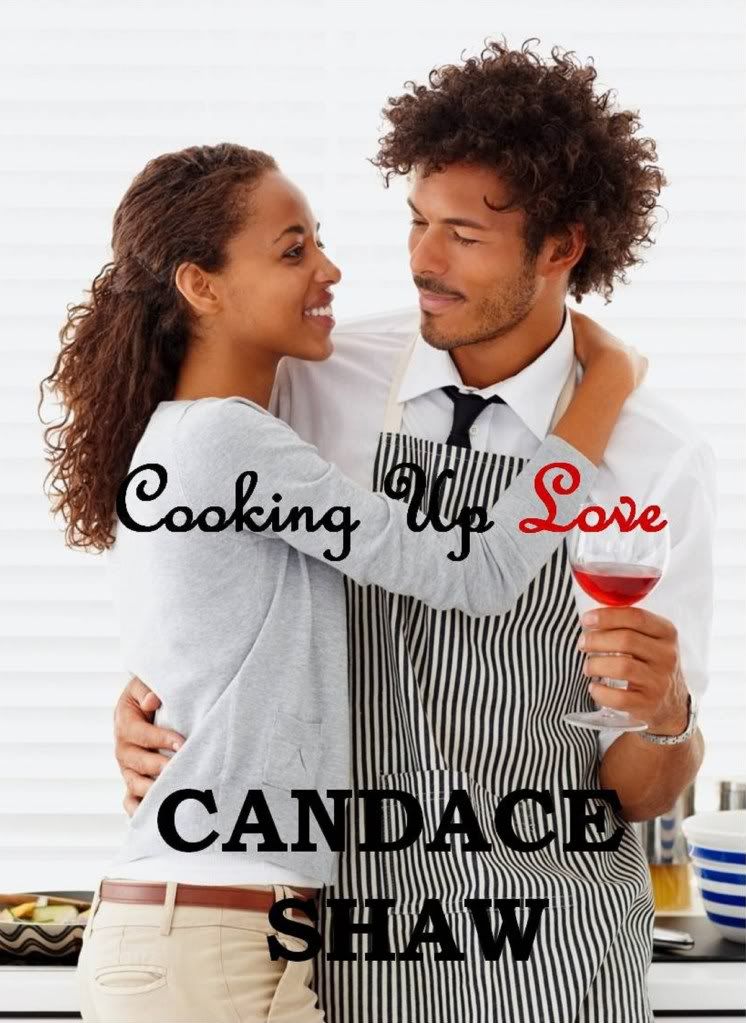 Cooking Up Love is a contemporary romance novel set in Memphis, Tennessee.  The heroine, Shelbi Arrington, has recently graduated from medical school. However, she accepts a position as a food critic in the hopes of burying her medical career because of something that happened during her internship. The last thing she's searching for is love, but that's just what the doctor ordered when she laid eyes on the handsome chef, Justin Richardson. While sorting out her secret conflict of continuing her medical career and starting a residency program, she falls for his mouthwatering charm, leaving her hungry for anything he has to offer.
The hero, Justin Richardson, is the executive chef and owner of Lillian's Dinner and Blues Club in downtown Memphis. Justin is leery of doctors because a doctor's negligence caused his mother's death when he was twelve. He has put his focus and energy into his restaurant, which had been a dream he and his mother shared. Justin is immediately smitten by the cute, sassy food critic that has him cooking up different ways to please her appetite. But when things start to heat up, Shelbi learns of a shocking revelation that could extinguish the flame of their relationship. Will Justin be able to forget his pain and commit to the woman who has stolen his heart?
I got the idea to write Cooking Up Love when I was in Memphis for the Memphis in May Festival and to visit my husband's family. We stayed in his cousin's loft downtown, rode the trolley, listened to blues, jazz and ate barbecue. I loved the experience and I wanted to remember it, so on the way home, I typed notes into my iPhone and by the time we arrived back in Atlanta, I had an outline. I named the heroine Shelbi because the county of Memphis is Shelby. I decided to incorporate places I'd been while there including The Cheesecake Corner and Rendezvous, a barbecue restaurant as well as riding the trolley, which was my favorite thing to do. I made the hero a chef because my grandfather was a chef who owned restaurants in Atlanta and I love to cook, which definitely runs in the family.
Below is an excerpt of Cooking Up Love where Shelbi is sampling dishes that Justin has prepared. One of the ones is shrimp and grits, which is my favorite dish. I'm from Florida, so I grew up eating a lot of seafood. In the comment section, let me know what is your favorite food or dish for the giveaway.
Giveaway Information:
One tour follower will win a $10.00 Starbucks gift card. Follow the tour (this is the last stop) and leave a comment at each stop to give you more chances to win. Plus, if you are a subscriber on my blog, you'll have an extra entry. The winner will be selected on Random.org and I'll announce the winner on June 1st on my blog. All entries must be in by 11:59 PM on May 31
Excerpt
He studied Shelbi as she took a bite of the shrimp and grits. Her eyes closed while she moaned, and he imagined her doing the same underneath him with her smooth legs wrapped around his waist.
"Justin, I've had shrimp and grits before, but never quite like this," she said, then took another bite. "I don't want the bowl to ever be empty. It's better than mine."
"I'm glad you're enjoying yourself." He pushed his plate aside and rested his hands in a crossed position on the table.
She sampled another dish as her eyes fluttered shut again. Her sweet, sensual moans turned him on in ways he couldn't even explain. If he weren't in a professional setting, he would've pushed the table out of the way and pulled her to him to settle her on his lap and devour her kissable lips.
Her sculpted face, a little beauty mark on her right cheek, and her pouty mouth partaking of the food he'd prepared especially for her, made him want to stare at her all day. She was sexy in skinny jeans that fit her curvy hips like a glove, and a yellow blouse enhanced her perky, rounded breasts, which rose and fell while she oohed and aahed over the meal. When she licked her finger after eating a shrimp, the bear rose in his boxer shorts and pointed directly at the sweet honey pot in front of him. Justin took a long gulp of his water to cool down the erection interrupting his business meeting.
Her sultry voice filled his ears like sexy jazz as she continued to compliment him on the meal.
"This is so good." She glanced at the plate he had pushed aside. "Why aren't you eating?" She took a swig of her water before continuing. "You didn't poison it, did you?" she asked with a laugh.
"No, baby. I sample as I cook. Besides, I enjoy watching you eat."
"Well, you definitely can cook. I see why your restaurant is so successful." She dabbed her mouth with her napkin and stood to retrieve her laptop from his desk. "I do have a few more questions."
Her hips rocked back and forth in the jeans, and he almost poured his ice water over his head to cool down the burning desire to kiss more than just her hand.
*****
You can buy Cooking Up Love at Amazon, Barnes& Noble and All Romance eBooks
Ways to Contact Candace Shaw
Email: Candace.Shaw@aol.com
Website:  http://candaceshaw.net
Twitter:     twitter.com/Candace_Shaw
Facebook:  http://www.facebook.com/pages/Fanpage-of-Author-Candace-Shaw/278432475555023
Want to know how to make Justin's shrimp and grits? The recipe is below.
Ingredients You'll Need For 2 Servings
1 pound no shell deveined medium shrimp (21-25 per pound)
6 tablespoons of grits
1 ½ cups of chicken broth
1/2 cup of whipping cream
½ pound of turkey sausage or any sausage of your choice cut into small rounds
1 medium bell pepper (red or green)
1 small onion
2 tablespoons of olive oil
salt and pepper to season to your liking.
2 tablespoons butter
1/2 cup shredded cheese (your choice)
Directions
Boil the chicken broth and the whipping cream in a sauce pan. Add 6 tablespoons of instant grits. Turn down heat to low and cover. Simmer for 15 minutes or follow the directions on your grits box for the correct amount of time for your brand of grits. While they are simmering, chop the onion and bell pepper or you can chop prior to cooking the grits.
Place 2 tablespoons of olive oil in a large skillet on medium heat. Sauté the onions, bell peppers and sausage for about 5 minutes. Add the shrimp and continue to sauté for 2 more minutes. Don't forget to check on the grits.  Place the grits in a bowl and add the cheese. I usually use mozzarella because it melts very well. Place the sautéed meat and vegetable mixture on top. You can garnish with chives or parsley.
*If you wish to add garlic, add it into the sauté  at the same time as you add the shrimp. Garlic burns easily.
I'd like to thank Candace for dropping by!  I"m off to try the recipe…..please enter your information in the form below if you want to be entered into the giveaway!
Today we are welcoming Zrinka Jelic, author of Bonded by Crimson to the blog.  She's here to share about her book and share a story!  I hope you enjoy what she has to say, and the blurb and excerpt for her story that she has also allowed us to share!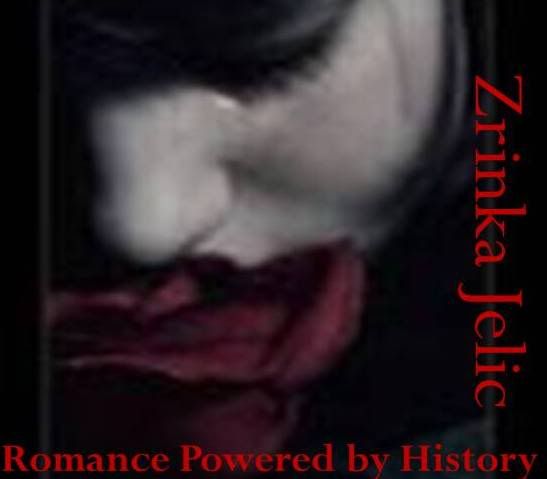 I am delighted to be your guest today, Barb. My debut novel "Bonded by Crimson" has been released on January 28th, and it is available in all formats at Black Opal Books, Amazon, Smashwords, Barnes & Noble and All Romance eBooks
I left the best for my last blog stop. So without the further ado, I give you the love story of Miljenko and Dobrila, a famous legend which I used as a base in my novel and also developing it in the prequel, my current work in progress, titled "Rose of Crimson".
In Kaštel Lukšić in the second half of 17th century aristocratic Vitturi family have had a daughter Dobrila, and Adalberto Rušinić a son Miljenko. Fair looking boy and gentle girl fell deeply in love. Quarrel between their fathers over feudal rights regarding peasants, forced
lovers to meet secretly. Maid Antica facilitated their secret meetings. Eventually, their parents found about their affair and Dobrila was put under strict supervision of her mother Contessa Marija. Miljenko was, on lawyer Doroteo's suggestion, sent to dodge's service in Venice.
Soon after that Dobrila's father Conte Radoslav, out of sheer spite, arranged marriage of his daughter to Družimir, an elderly nobleman from Trogir. Dobrila's aunt, Contessa Demetrija had her doubts regarding nature and righteousness of such a marriage. Miljenko in Venice was informed about that by a soldier from Lukšić. He arrived in Kaštel Lukšić on the day of wedding. A the very moment of exchanging wows at the local church, in front of consternated priest don Mavro and the wedding guests, he had forcefully stopped the wedding. Vengeful Dobrila's father, Conte Radoslav decides to confine his daughter in the nunnery of St. NIkola at Trogir. Miljenko met their boat at the port in Trogir, wielding his sword and causing upheaval in attempt to stop it.
The magistrate, with his father Conte Adalberto's consent, exiled Miljenko to a Franciscan monastery on the islet of Visovac on the Krka River, not far from Šibenik. He met there a peasant woman Božica, who was onetime Dobrila's wet nurse. She conveyed his message to his lover at the convent in Trogir. Dobrila tricked mother superior Gertruda and escaped skillfully, but Miljenko was not at the arranged place near Trogir.
Dobrila wandered alone through a stormy night, and in the morning she was captured by brigands. After suffering fear, defenseless girl accepts a dangerous offer of highway robbers to lead her to the Visovac monastery to Miljenko. In the meantime Miljenko disguised as a monk, because Dobrila's father Conte Radoslav hired brigands to assassinate him. Dobrila thought that he was ordained and disappointed, lost every hope that she would wed Miljenko secretly at Visovac.
When he learned of his daughter's flight, Conte Radoslav's tyrannical paternal pride was hurt. He used cunningness to avoid family shame and offered a reconciliatory hand to ever good-hearted Miljenko's father Conte Adalbert. Now reconciled parents sent three emissaries to Visovac to cajole disobedient lovers and bring them to Kaštel Lukšić for a ceremonial wedding.
The lovers from Kaštela agreed to the parents' offer and went home. But the very next summer night in August around year 1690 after magnificent wedding and feasting, Dobrila's father,
Conte Radoslav, possessed by uncontainable hatred and desire for revenge, shot his son-in-law dead with a flintlock pistol on bridge in front of his castle at the Brce Square in Kaštel Lukšić. He couldn't cope with the fact that Miljenko won and that he would take his daughter Dobrila as his wife to her new home in the castle of the Rušinić family.
A few months later, desperate Dobrila, crushed by grief, lost her mind, got sick and died. Her last wish was to be buried in the same grave with Miljenko in the little church of St. Ivan at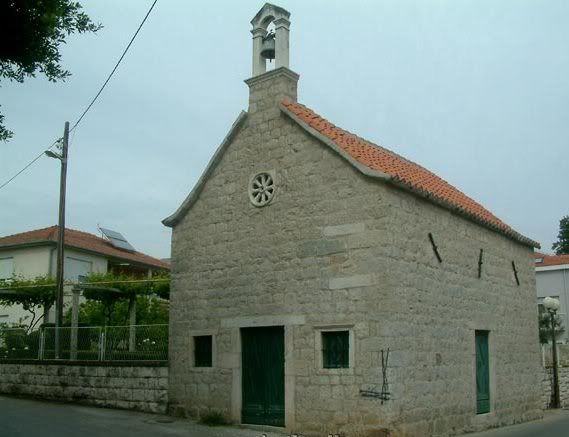 Rušinac where on the gravestone is written: "Pokoj ljubovnikom" (Peace to the lovers). Beside the grave in Kaštel Lukšić still stands the authentic Dobrila's castle Vitturi from 15th -16th century, Miljenko's castle Rušinić from the15th century and the old church from 1530 where they were married. A novel, drama and an opera were written about this legend.
And now I'll leave you with a short EXCERPT (in my book I've changed Miljenko for Miles for the ease of pronounciation)
He pressed his back against the balustrade and shoved his hands in the large side pockets of his cargo shorts, staring at her in silence for an eternal moment. "Will you do me a favor and sign this?" He extended a book to her.

She took the pages bound in a cover of red and white squares with a rose across the middle. Funny, she'd chosen this picture for her novel to have on the sleeve, if it ever got published. Rose of Crimson, by Kate Rokov was printed on the front. The words started to sink in as she leveled her eyes with his. "You want me to sign this for you?"

He drew a long breath and nodded again.

"How?" she asked. "This never left my computer." Puzzled, she searched his face.

His smile vanished. "I found the files on the memory stick on your first day."

She shook her head in disbelief. "You returned it."

"Forgive me." His gaze travelled back and forth from her face to the floor. "I copied the files."

Silence followed. She stood transfixed. He had copied her files? Why would he?

He reached out to her. "Wasn't this what you wanted? To see it published one day?"

She lowered her gaze to book in her hands. Her book. Not just an electronic file anymore, but pages with a hard cover and a sleeve. How did he know she was dying to see it as a book

one day?

He took a step closer. "This is the only copy. Just for you." His breath caused wisps of her hair to flutter. "Please say something."

A tsunami of joy, disbelief, and anger rose inside her. "Why did you do this?"

He turned his head to his right. A pained expression filled his rugged features. "Miles and Dobrila's story is mine and Emina's."

Kate frowned, still examining his face. "You mean their story reminds you of your and Emina?"

"No." His brows arched and he tensed. "It is our story."

"You lost me." She faked a laugh to mask her confusion.

"Miles and Dobrila lived in the seventeenth century. How can it be your story?"

His broad shoulders rose and fell when he blew air out. "What happened to them at the end?"

"They died. Didn't you read it?" Wide-eyed, she pressed index finger of her free hand to her lips. She got it. He'd point at her any moment now, say something like gotcha and burst into laugh.

"I did, even if I didn't need to. It's my life story. I held Dobrila in my arms through the night as she was dying. It was me who made her immortal and me who helped her out of the grave."

"Yes, and they walked away holding hands. The ending is fiction. Are you trying to tell me its real life?"

She waited for him to tilt his head and wink. Her heart sank when she realized he wasn't joking. Typical, just when she started to like a man, he turned into a weirdo. How could he come up with lies like this and stay so collected?

"I've been living like this since sixteen-ninety." The sadness in his voice caused weakness in her knees, but she steadied herself.

"Miles was barley nineteen when Dobrila's father shot him. You're older." Yes, Rosalia had said he turned forty-four, but to Kate he appeared to be in his mid-thirties. She thought about trying to escape, but her ankles felt as if they were attached to a ball and chain. No way could this man be Miles. Could he? Miles and Dobrila existed once. Kate didn't pull their story from her head. Only the ending was fiction, but she wasn't sure whose imagination was at play there, hers or Miles'. What kind of force made them immortal? Could immortals have babies? Why then didn't he save Emina?

No, this was too far-fetched.

"I do age." His solemn voice startled her. "And to answer your other questions would require more than a pot of coffee."

She cast him a sharp glance. He heard her thoughts? "I get it. Now you going to tell me you're an

immortal."

"I am."

"Prove it." Surprised at her actions and words, she forced out a laugh to mask her fear and wagged her finger.

"Prove it?" His forehead creased. "What do you want me to do?"

"You started this charade. It will be interesting to see how you're going to get yourself out of this. There's something crucial about Miles I didn't put in the book." She'd be lucky if he didn't fire her after the way she talked to him.

"I'm not in the position to show you my heart shaped mole." He shifted his feet and lowered his voice to a whisper when another couple of tourists came in. "It's higher up my inner thigh than you thought."

"That's not what I meant." How could he know this? "Try again."

He stepped closer to her and lowered his head to her ear. "You assumed I'm a vampire."

Not believing her ears, she jerked her head back. "Not you, Miles. I mean, he is. I mean–argh–you know what I mean." In the book, she might not have spelled out that Miles became a vampire, but she had hinted at it.

Matthias's lips stretched in a tight smile. "I'm immortal but not a vampire."

"Miles fed on humans." She hissed when a tourist strolled by them.

"You're wrong." Matthias kept his voice low. "I was merely ending the agony of those near death."

"What do you mean 'ending the agony'? How do you think Miles did it? What am I saying? You're not him. You can't be." She gave an exhausted sigh, annoyed because Matthias had her babbling as if fiction were fact.

"I've been a doctor for a long time. I can ease the dying, so they don't die alone and scared."

"What are you then or rather him, Miles? What is he then?" When had she started to believe this nonsense?

"Still searching for an answer myself. I'm alive, but not a beast. Let's leave it at that."

"What does that even mean?"

"Means, I don't have fangs. You're safe. Do you need more proof?" He mocked her with a wide grin exposing his human teeth. Perfectly white and straight, she had to admit.

"Are there others like you?" She frowned, not yet convinced.

"Not many." A muscle on his jaw twitched. "I see you still don't believe me. Let's step behind this." He pointed at the enormous poster of upcoming exhibition at the archaeological museum on Iliryc's artifacts.

"Why?" She turned at the placard.

"I want to show you something."

"Not your mole, I hope." Although under the different circumstances, she wouldn't have minded checking his goods.

"You'll see." He reached out to grab her hand. "Trust me, Kate."

"Crazy kook." She sighed, shaking her head, and stepped behind the advertisement without taking his hand, asking herself why she wasn't running the opposite direction.

He blinked, looking toward the ceiling and let out a loud laugh. "I only wish."

She raised an eyebrow. "You are making fun of me."

"No, but you've made me laugh for the second time today. That's nearly impossible." He took her hand in his and brushed his thumb over her fingers. His soft touch flooded her with ease.
BLURB
Love isn't in the cards for her…
After her short failed marriage, Kate tries to rebuild her life and takes a position as a nanny to three small boys. She quickly grows to love them, but their father, terrifies her, while igniting a passion she didn't know she possessed. Disturbed by his distant manner with his sons, Kate struggles to make him more involved in the boys' daily lives. Her efforts are mysteriously supported by an entity that cannot really exist. Or can she? And if she does exist, is she really trying to help Kate, or just take over her body?
But when he deals the hand, all bets are off…
Six years after his beloved wife passed away, Matthias is still trying to become the father she wanted him to be. Not an easy task for a three-centuries-old immortal. His search for the ultimate nanny ends when Kate Rokov stumbles to his home and into his arms. The immediate attraction he feels for her seems like a betrayal of his dead wife, a love he's harboured for over three hundred years. But when Kate is stalked by a deadly stranger, life he clung to in the past begins to crumble and break down. Can Matthias learn to trust and to love again in time to save his family from disaster, or will his stubborn pride destroy everything worth living for?
AUTHOR'S BIO
Zrinka Jelic lives in Ontario, Canada, with her husband and two children. A member of the Romance Writers of America and its chapter Fantasy Futuristic &Paranormal, as well as Savvy Authors, she writes contemporary fiction–which leans toward the paranormal–and adds a pinch of history. Her characters come from all walks of life, and although she prefers red, romance comes in many colors. Given Jelic's love for her native Croatia and the Adriatic Sea, her characters usually find themselves dealing with a fair amount of sunshine, but that's about the only break they get. "Alas," Jelic says, with a grin. "Some rain must fall in everyone's life."
Contact me @: www.bondedbycrimson.blogspot.com
http://zrinkajelicromanceauthor.wordpress.com/
Watch the book trailer: Bonded by Crimson
Today we are welcoming Debbie Christiana to the blog.  She is the author of Twin Flames and she's here to share her thoughts on Romance.  She has included a blurb as well as an excerpt for Twin Flames for you to enjoy!
Hi, Barb. Thanks so much for having me as your guest today.  I'm Debbie Christiana and I write paranormal romance because I love the spooky and unexplained side of life.

Romance.  Lazy walks on the beach, hand in hand, at sunset, a dozen roses, a candle lit dinner with champagne. These are all lovely things that aren't always possible with everyone's hectic schedules.  So how do couples keep romance alive between working, taking care of kids, worrying about money and anything else life decides to throw at you?

My friend's husband swept her off her feet with a surprise trip to Paris on their twenty-fifth wedding anniversary.  My husband did not. While that would have been wonderful, we celebrated our twenty-fifth in our own special way.

Halloween is my favorite holiday of the year. I wanted to get married on Halloween, but it was booked everywhere we looked.  Who knew I wasn't the only one who loved All Hallows Eve?  So, we got married the weekend after, November fourth, but I digress. To celebrate the monumental quarter of a century together, we threw ourselves a Halloversary party. We dressed as a dearly departed bride and groom, and our guests had to come as a famous dead couple.  And I mean dead!  Rising from the grave, complete with blood and decay, our guest included Marilyn Monroe and Joe DiMaggio, Cleopatra and Mark Antony, Brad and Janet from Rocky Horror Picture Show, to mention a few. We had a blast and will always remember our 25th wedding anniversary with a smile.

                    

While my husband may not be romantic in the traditional sense, I think he's very romantic. To me, it's the small things he does, that leave me weak in the knees.

One morning when the kids were little and I worked full time, rushing around trying to get to the bus and on to work, I walked in the garage and remembered I needed gas.  I was already running late and stopping would make me even later.  Cursing, I started the car and the fuel needle jumped all the way up the "F." My husband had gone out the night before and filled up my tank, knowing how chaotic my mornings were. At that moment, it was the sweetest thing anyone had ever done for me. My heart fluttered.

The most romantic thing he does is support my writing. I swoon when he pours me a glass of wine, says he'll clean up dinner, and tells me to go finish my chapter.

My novel, Twin Flames, is a tale of reincarnation, past lives and soul mates. The hero and heroine, Marc and Natalia have spent hundreds of lives together. When they meet in this life, they have an immediate and mysterious attraction to each other, one so intense they don't understand it.  As they delve into their past lives, they discover they were together in a prehistoric nomadic tribe, in bronze age England, during a religious uprising in Portugal in the 1500's and on an Omaha Reservation in Nebraska in the 1800's.

During those eras, romance was put on the back burner.  Finding food, surviving the winter, fighting religious persecution and diseases like smallpox, took most of their time and energy.  But they loved each other, took care of each other and even saved each other once or twice.

Like most things, romance is subjective. For me, the most romantic thing is knowing I have someone there when I need him.
TWIN FLAMES – BLURB
The last thing forty-year old Natalia Santagario expected was to be sitting on a Manhattan
barstool ogling a man she has never met, but swears she knows.
The mysterious dark-haired woman at the end of the bar stops twenty-eight year old Marc Tremonti in his tracks. His head assures him she's a stranger, but his heart tells him otherwise.
Their attraction instant and enigmatic, they travel back in time only to discover they have spent hundreds of lives together as lovers and Natalia holds the secret to Marc's puzzling birthmark.
But their reunion in this life is complicated by a kind, albeit confused almost ex-wife, an unfortunate accident and a temporary bout of amnesia.  When a mischievous ghost from their past decides to help them, what could possibly go wrong?
Twin Flames is available through BlackOpalBooks.com, Amazon.com, Barnes&Noble and Smashwords.
Contact Debbie:
Twitter @DebChristiana
Facebook: Debbie Christiana, author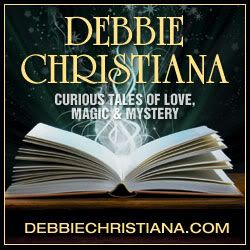 BIO:
Debbie Christiana would sit in her room as a little girl and write stories about ghosts, unexplained events and things that go bump in the night. She combined her love of the paranormal with her fascination of unusual love stories and decided to write paranormal romance.  Her novel, Twin Flames, was released in 2011 with Black Opal Books.  In February 2012, her vampire short story, The Land of the Rising Sun, was one of ten included in the anthology BITES: Ten Tales of Vampires.  Debbie is a member of RWA and Secretary of the Romance Writers Chapter of Connecticut and Lower New York.  She lives in Connecticut with her husband and three children.
EXCERPT:
"No sooner had they hopped up on their barstools then a young waiter appeared.
"What can I get you ladies this evening?"
"Hi," said Natalia. "I would love a glass of wa-." She sat completely still staring past the waiter.
"We'll have three glasses of Merlot, please," Christine chimed in. "Could you bring my friend
some water? She isn't feeling well."
"Sure," the young man said and left.
"Nat, what are you looking at?" Christine asked.
"The man over there making drinks," she said pointing to the side of the bar.
"Looking? Ogling is more like it," added Ellie. "She's practically drooling."
"I know him from somewhere," Natalia said.
"His back is to us. You can't see his face."
"I don't need to see his face."
Having no logical answers to give them, Natalia ignored the rest of her friend's questions and continued to watch the fascinating man behind the bar.  He was tall with broad shoulders and dark curly hair.  His sleeves rolled up, he had strong arms and hands.  He was good at his job.  Quickly dipping his hand in the ice and dropping the cubes into the glasses, he had three drinks made in a few moments.
Then something changed.
###
"Hey, Marc, I need two Absolute Martinis and two Cosmos," the older waiter said patting him on the back.
"Okay, give me a minute," he said reaching for Martini glasses off the shelf.  The regular bartender couldn't have picked a worse night to call in sick, although Marc didn't mind helping out. It beat sitting home alone on a Saturday night, which had become customary as of late.  He put the three drinks aside and started on the next order.
Sitting four new glasses down, he suddenly started to feel warm and woozy.  Leaning over he reached into the ice with his right hand, relishing its coolness.  Straightening abruptly, he stopped what he was doing as the same odd affliction he felt a month ago, hit him once more.  Within seconds, first his left, then his right shoulder were overcome with a burning sensation. He took a few deep breathes and the throbbing subsided a bit.  Feeling startled, but not knowing why, his whole body twisted to the left knocking over the glasses.
Clutching a fistful of ice, he turned and gazed into the considerable crowd at the bar. What was he looking for? He didn't have clue, but when he saw it, he would know.  Of that, he was sure. He moved in a near full circle.
Then he saw her.  She had a bewildered expression on her face but an intense gleam in her eyes.  He cocked his head and gave her a curious look knowing she had been watching him.
As he walked toward her, the pain in his shoulders all but disappeared.  Feeling his whole body relax, the ice fell out of his hand onto the floor, but he kept moving.
"Marc! What are you doing? Someone is going to slip on the ice," said one of the servers.
"Oh, sorry, I'll get it in a minute," Marc responded never taking his eyes off the woman as he continued to approach her.
When he reached his destination, he was at a loss at what to say. "Hi," he said unsure of himself. "Don't take this the wrong way, but have we met before?"
Welcome to Sugarbeat's Books – The Home of the Romance Novel!
Today we are welcoming Melissa Groeling to the blog.  She's here to share a guest post and also share about her latest book Traffic Jam, from Black Opal Publishing.
Hi Barb!
Thanks for having me! This is the last stop for me on my blog tour and what better way to go out with a bang than with Sugarbeats?
Sugarbeats, as you know, dear readers, is a romance-related blog so I will try my best to be romantic. Well, not me, per say…but…okay, I'm going to stop now while I'm ahead. But the whole idea of romance is that I think, personally, that we all need more of it in our lives. The world is full of dark ideas, dark thoughts, dark everything and romance is a light that's getting harder and harder to find, especially when the divorce rate in this country is at fifty percent.
Now, I'll be honest, I never thought I'd write anything that was even remotely romantic. Anyone who knows me is like,
"Melissa? Really? She doesn't have a romantic bone in her body."
Well, turns out that I do! I have several romantic bones in fact! With my first young adult novel, Traffic Jam, on the verge of completion—its release date is May 26th—I found that it was rather impossible not to have some kind of romance or crush in the story. I mean, when you're a teenager, that's all there is. The drama that surrounds every young girl or boy is rooted in some way, shape or form, to that one beautiful person who seems to be the only reason to get out of bed in the morning.
And that beautiful person is always so unattainable.
My main character, Val, is well aware of this. Her crush, John, is one of her older sister's best friends. That's a huge strike against her right there. If Traffic Jam were a regular young adult story, I'm sure I would've found some obscure way to throw John and Val together; like with a school project or something. But this story is no regular young adult story. It touches upon a topic that I think a lot of people don't want to talk about: human trafficking.
Like most of the romance in people's lives, it's kept on the back burner.
Burning but there.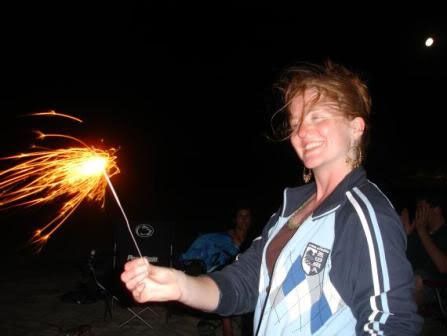 About the Author
Melissa Groeling graduated from Bloomsburg University with a degree in English. She lives, reads and writes in the Philadelphia region and wherever else life happens to send her. She is a hardcore New York Giants fan and loves chocolate. Traffic Jam is her first young adult novel.
Blog: http://melissagroeling.blogspot.com
Twitter: @stringbean10
Come find me on Facebook!!!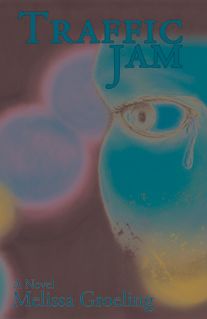 Val's chest gave a hard lurch and she glanced away, leafing through the book in her hands. "Look, John, I honestly don't know. I don't know why you would think I have the answers. You might be better off just—"
"You know something."
The words were whispered directly into her ear, hot and knowing. She jerked around. John stood inches away, staring down at her. She licked her lips, squeezing the books in her hands. "What?"
"You know something. I know you do."
The bluntness and certainty of those words hit her like a well-aimed punch. Shaking her head, she moved back when he moved forward. "I don't know anything."
"Yes, you do. I saw you with Brandon."
"So? So what?"
He took another step towards her. "What's going on, Val?"
"Nothing! God, nothing is going on. What's your problem?"
Her voice had risen and it wouldn't be long before a salesclerk interrupted them. She tried to rein her emotions in but she could feel her control flagging under the steadily increasing pressure of his gaze, of his sheer force of will as he kept coming towards her.
We are welcoming author Jami Gray to the blog today.  She's here to share a guest post and to talk about several of her books.  Enjoy!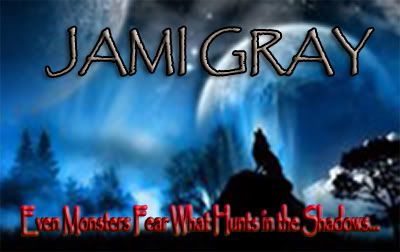 Who's Wearing the Armor?
I love Urban Fantasy, all the dark edges and fantastic magic lurking in the shadows of the real world, and let's not forget about the kick butt heroines that populate the genre.  Yet no matter how wild the adventure or exciting the danger, I still need that touch of romance to help me connect with the characters.
Let's make sure we're on the same page before I continue.  Romance doesn't mean my leather wearing, weapons mistress of the dark is going to jump into bed with the first alpha male that knocks her on her butt.  That's sex…sometimes great sex…but still sex.  For me, romance is the roller coaster ride my heroine takes as she realizes how much the disturbing male who is turning her life upside down, will come to mean to her.  It's all the steps, the arguments, the partnering up against the big bads, the quiet moments, the sparks of shared humor, all those little things that suddenly change the relationship into a partnership.
When I was initially submitting my first book, Shadow's Edge, to agents and editors, you would be amazed at how many times my very nice rejection letters included the following "…great story, but there's just not enough sex."   Ummm…okay?
I could have buckled down and let Raine and Gavin get down and dirty, but the problem was, it wasn't the right time in their relationship.  They were so busy tracking down tantalizing clues, dead bodies, mad scientists, and power hungry military peeps, that trying to find that right spot for some quality time in the bedroom, just wasn't happening.  As a writer, I  feel it's my job to stay true to my characters, so I held strong and was thrilled when  Shadow's Edge got picked up and my fabulous editor didn't say a word about the lack of a hot and heavy scene.
Don't get me wrong, there's plenty of sexual tension in Shadow's Edge, but I felt it was important to lay a solid base for the evolving relationship between my heroine and hero, Raine and Gavin.  Considering how much is thrown their way, I didn't need them falling apart before they even got started.  So I let their partnership run its course naturally.  Which meant the bedrock of their relationship helps save them both in the second book, Shadow's Soul.
Don't get me wrong, I love books, and I've read everything from erotica to suspense to fantasy to historical.  I've found some of the best books I've read are the ones where the romance grows with the characters.  It resonates with me when the self-sufficient, independent, can handle anything thrown her way heroine has that aha moment when she discovers how much more rich and rewarding her life becomes because she's found a balance in her hero.  Even her flaws (because no heroine should be perfect, that would be boring!) are altered—they become strengths instead of weaknesses, because instead of doing it on her own, there's someone to share the burden with.
What's even better is when the heroine turns into the knight in shining armor for her hero.  I mean, how awesome is that? Considering how many times a story's hero stands in front of the rampaging dragon, shielding his love from shredding claws, isn't it nice when a heroine can step in and with a quick flick of her wrist, take down the snarling demon determined to drag him into hell?
The true power of a couple lies in the strength between the hero and the heroine, because if they were facing the world on their own, it wouldn't be much of a story.  Even if it takes a book or two to get to the deliciously steamy scenes, it's well worth the wait.  For me, it feels more real and has me believing that they'll make it through anything—dirty socks on the floor, leaving the toilet seat up, and slathering werewolves prowling outside their door.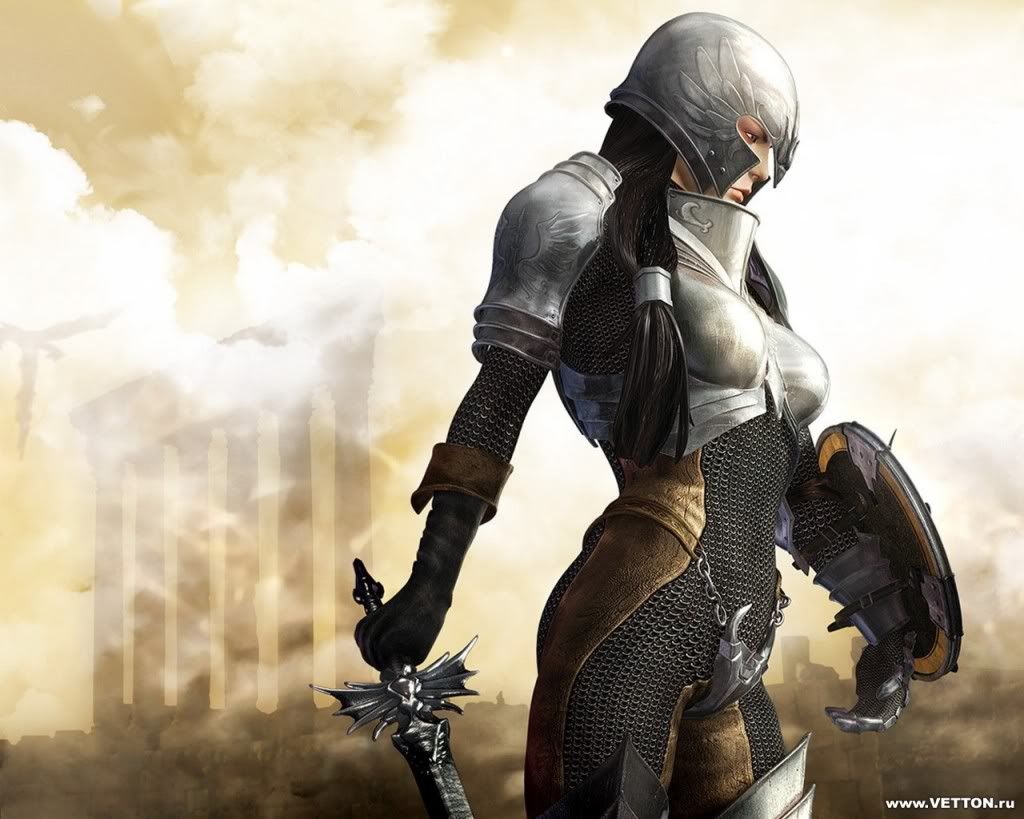 Bio:
Growing up on the Arizona-Mexico border, Jami Gray was adopted at the age of 14 and suddenly became the fifth eldest of 37 children. She graduated from Arizona State University with a Bachelor's in Journalism and three minors-History, English, and Theater.  Shortly after marrying her techie-geek hubby (who moonlighted as her best friend in high school) she completed a Masters in Organizational Management from University of Phoenix Oregon.
Now, years later, she's back in the Southwest where  she's outnumbered in her own home by two Star Wars obsessed boys, one Star Wars obsessed husband, and an overly-friendly, 105-pound male lab.  Writing is what saves her sanity.
Shadow's Edge: Book 1 of the Kyn Kronicles is out now and Shadow's Soul: Book 2 of the Kyn Kronicles hits shelves Summer 2012.
You can find me at:
Buy Link:    www.BlackOpalBooks.com
Website:     www.JamiGray.com
Blogs:          www.7EvilDwarves.wordpress.com  or www.JamiGray.wordpress.com
Facebook:  http://www.facebook.com/jamigray.author
Twitter:       http://twitter.com/#!/JamiGrayAuthor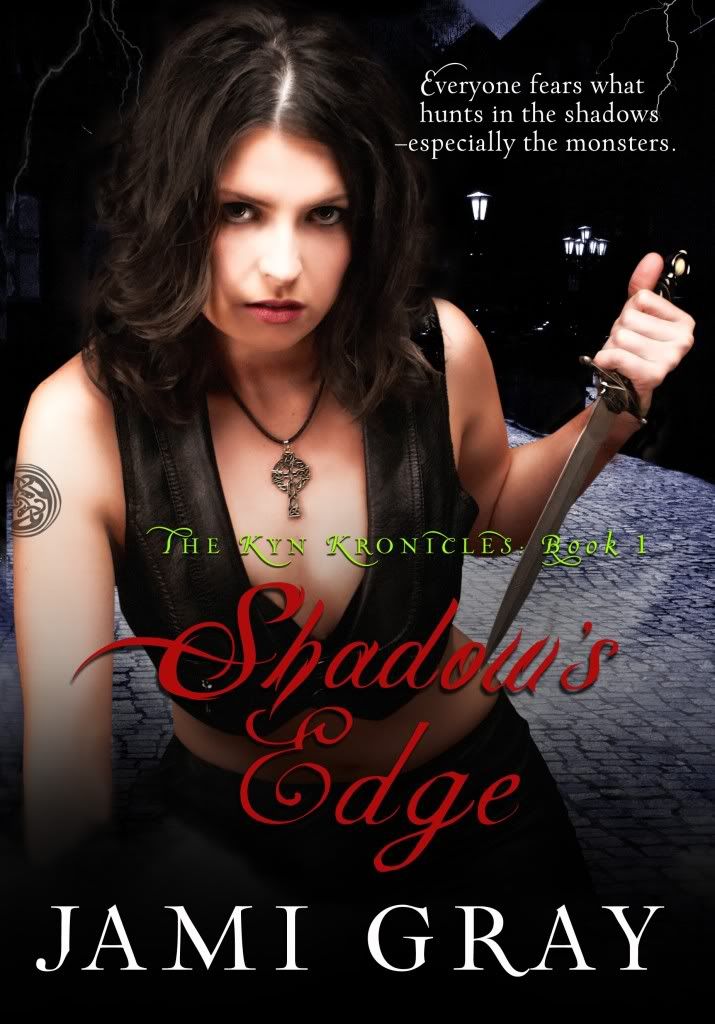 Blurb for Shadow's Edge:
Everyone fears what hunts in the shadows—especially the monsters…
It takes a monster to hunt one, and for Raine McCord, forged in the maelstrom of magic and science, she's the one for the job. In a world where the supernatural live in a shadowy existence with the mundane, a series of disappearances and deaths threatens the secrecy of her kind and indicates someone knows the monsters are alive and kicking.  Partnering up with the sexy and tantalizing Gavin Durand proves to be a challenge as dangerous as the prey she hunts.
When the trail points back to the foundation which warped Raine's magic as a child, her torturous past raises its ugly head.  Gavin and Raine sift through a maze of lies, murder and betrayal to discover not only each other, but the emerging threat to them and the entire magical community.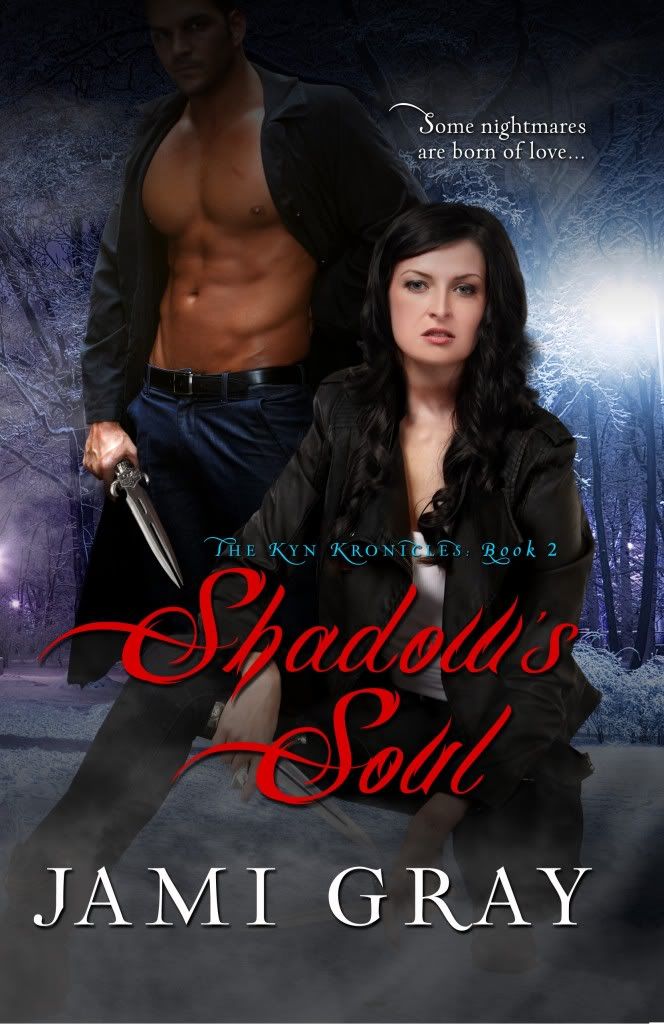 Blurb for Shadow's Soul:
Some nightmares are born of love…
Raine McCord has no problem taking down the monsters of the world, it's one of the reasons she's so good at her job.  So playing bodyguard to Cheveyo, head Magi of the Northwest, as he consults with the Southwest Kyn should be an easy assignment. Unfortunately, simple task turns into a nightmare when Cheveyo is kidnapped and Raine is left for dead by one of the Kyn's most feared beings, a Soul Stealer.
The Stealer's attack leaves lasting wounds, undermining Raine's confidence as a warrior and damaging her unruly magic. Her ability to heal her mind and spirit hinges on the one man who can touch her soul, Gavin Durand.  Compelled to face the emotions raging between them, they must embrace not only their stormy relationship but their evolving magic to escape the twisted threads of murder and betrayal to find Cheveyo.
As Raine and Gavin come together and begin to unravel the complex web of secrets and hidden vendettas haunting the Southwest Kyn, they discover unsettling new truths that threaten their very existence.
Welcome to Sugarbeat's Books – The Home of the Romance Novel!
Today we are welcoming Mona Karel to the blog!  She is here to promote her soon to be released book, Teach Me To Forget, and she's here to share her thoughts on Romance.
Thoughts on Romance
Mona Karel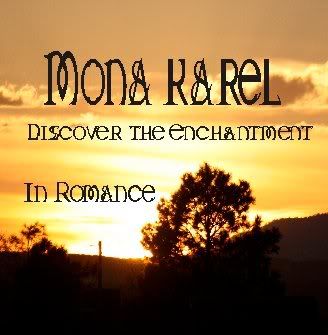 My husband died in January. I've said this often enough, it's not so difficult any more. I think. At 3:30 in the morning on January 27, his breathing stopped, though he'd stopped fighting the end a week before. We had the great good fortune for him to leave the hospital and come home for what the doctors thought would be a couple weeks and ended up to be three mostly good sometimes awful months.
What in the world does this have to do with romance, and with writing Romance? For those who think love can only be understood by the younger generation, or who believe only raging passions and throbbing body parts can illustrate romance, the idea that less than ideal conditions can still illustrate love might come as a surprise. But romance exists on many levels. The commercials showing older people holding hands and staring lovingly into each others eyes resonate with many of us, perhaps because they trigger our imaginations to see them as a younger couple, and bring us hope for our own futures.
Romance, and life long love, isn't always being carried up the stairs by the dashing hero, nor is it endless nights of squeaking bed springs. Too often, romance is a combination of small acts of caring and sharing. It's remembering how much your partner loves sea otters, and picking up that tiny sea otter bronze you see at a craft fair. It's using ginger and not cinnamon in the spice cake, or where to find that very special type of pasta sauce. For some couples it's stopping for a grocery store chicken when you know your partner is too tired to fix dinner, or to even think about what to fix.
Some authors can write grand drama romance, with dashing heroes and fainting maidens, and their stories enthrall readers. For some authors the romance is more subtle, and the story is more about discovering each other than playing tunes with the bed springs. We all know from personal experience, or the experiences of acquaintances, that love can creep up on you over a period of time, or it can blast you off your feet in a single meeting. Love can be an all consuming fire or a gentle ongoing warmth. Neither one is better than or more real than the other.
Love is the one of the strongest forces in our world, and Romance can be the public expression of that force. But Romance can also be the glue holding together a relationship, in the ongoing daily recognition of the importance of that other person in our lives.
The timing of this blog is propitious, since my next romance, Teach Me To Forget, releases in two days from Black Opal Books. Jonathan romances Bethany by taking care of her in subtle ways. This throws Bethany, a self sufficient fiercely independent woman who has learned she can't depend on anyone else, off stride and lets him into her lonely heart.
Her past was behind her…or so she'd thought.
Bethany Acton has come a long way from the day she was an abused child-bride of a dissolute jet setter. Now divorced and single, she writes for a lifestyles magazine, lives out of her motor home, and answers only to her boss—when he can find her. She has overcome her horrendous past and taken control of her own life. But when Jonathan Merritt, a rising star in wildlife photography, enters her world, she learns that control is a tenuous thing.
His past was despicable, but it hasn't affected his future…until now.
Jonathan knows he has met the woman with whom he wants to spend his future, but first he must admit his role in her past. Afraid the truth will turn her against him, he tries to gain her trust and affection before confessing. But the longer he hesitates, the harder it becomes to tell her. Can Jonathan gain her love soon enough to forgive what he did, or will his past indiscretions destroy his only chance at happiness?
Mona can be found here:
http://mona-karel.com/
http://www.blackopalbooks.com/coming-soon
I'd like to thank Mona for dropping by and sharing.  Drop by Black Opal and pick up a copy of her book.
Welcome to Sugarbeat's Books – The Home of the Romance Novel
Today we are welcoming Shannon Kennedy to the blog.  Shannon writes YA as herself, but she also writes Mainstream Western Romance as Josie Malone.  She's here to share about herself, her writing, and share an excerpt from her YA novel.  I hope you enjoy what she has to share.
As a child, I loved to dream away the days in an old cherry tree on my family's pony farm. In my imagination, the tree became a beautiful Arabian stallion, a medieval castle and even a pirate ship. I got in trouble for making my bratty little sisters walk the plank, but hey, they never broke any bones. On rainy days, I headed for my fort in the hayloft. While the rain thudded on the cedar shingled roof, I read books, eventually trading Carolyn Keene for Georgette Heyer.
Today, I live on the family ranch in the Cascade foothills of Washington state in what was once a summer vacation cabin. It's been modernized and even has indoor plumbing – woo-hoo! I share it with my two cats or maybe, they share it with me. I still read a great deal. My favorite shopping trip is to any bookstore. As Stephen King says, "Writers need to read – a lot."
I read everywhere. There are books on the kitchen table, by my rocking chair in the living-room, next to my bed and even in the bathroom. Often, I read more than one at a time, so it's lucky that I can multi-task. However, when I write, I only do one mainstream and one young adult project at a time, because I want to know everything about my characters and their lives.
Because of all my time with horses, they tend to show up in my books. I write mainstream
western romance as Josie Malone for BookStrand and young adult realistic fiction for Black Opal. And horses gallop through all the pages – well, maybe not all, but they definitely show up in the stories. I spend a lot of time with teens both at the family riding stable and as a substitute middle/high school teacher. I love hearing what they think and say – the books seemed to come about naturally out of both those venues. And of course, it's always easy to find "beta" readers at the barn or the schools who are happy to tell me when I make a mistake and need to rewrite, sort of a "turnabout is fair play," time.
I'm delighted that the Stewart Falls Cheerleaders found a home with Black Opal Publishing. I have a terrific cover and my own real puppy is on it. I still don't know how we got him to hold still for the picture – he's a whirling, horse-chasing, sister-puppy–attacking, cat-romping fellow at the best of times. But I have to admit that when he's sleeping, he's downright adorable. He loved our snow in January, but he does think that the cones I use to teach the kids how to steer their horses are actually made for puppies.
The Stewart Falls Cheerleader series is about a cheer squad at a private high school in western Washington, because "Sometimes, you have to be your own cheerleader." And these books have a special place in my heart – I think I have a new "fave." In the series, selected girls overcome problems that life hurls at them.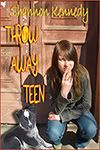 The start of the series is Throw Away Teen. It's the story of one of those girls, B.J. Larson. She grew up in foster care, bouncing from home to home since she was a toddler and now she's in my fictional town of Stewart Falls, Washington living with an older couple, Liz and Ted Driscoll. As B.J. says, they're different – kind of what she always thought grandparents would be like, only nice. And Ted even gives her a puppy that she names, Guard-dog. Still, it doesn't matter what anyone tells her, she knows she's passing through and will soon be back in the group home or on the streets of Seattle.
The second book, Asking For It is about dating violence. The flyer of the squad, Sarah Flynn thinks she's found the boy of her dreams, only to discover she's living in a nightmare. No matter how hard she tries, she can't seem to please him. When she disagrees with him, it grows harder and harder to explain her constant injuries. Will she even survive to Homecoming, much less the end of football season? Can she get out of this relationship alive?
I have two different websites so if you like cowboys and western romances, pop in for a visit at www.josiemalone.com or if you're ready to go to Stewart Falls, see me at www.shannonkennedybooks.com
Either way, it was good to meet you!
Shannon Kennedy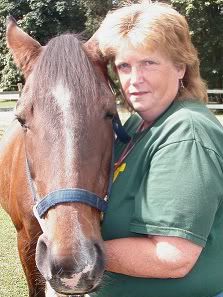 BIOGRAPHY:
As a child, I loved to dream away the days in an old cherry tree on my family's pony farm. I used the setting of the pony farm for my second romance from BookStrand. The Daddy Spell is a finalist in the Colorado RWA Award of Excellence contest. Today I live on the family ranch in the Cascade foothills of Washington State. Some days are longer and harder than others, but I still write from 8PM to 2AM, seven days a week. As a substitute school teacher, I love the school breaks but I'm just as busy, since there are 36 horses to look after, along with other assorted animals.
With all the critters on the ranch, I don't have time for a husband. As for kids, I have to give back the ones who come to learn how to ride at the end of each day. Now, I'm teaching the kids and grandkids of the ones I taught way back when we started. I've had a lot of adventures over the years – and in my next 50 years, I plan to write all about them. I hope you enjoy reading about them!
THROW AWAY TEEN Excerpt:
I kept my eyes fixed out the window and stared at the row upon row of stacked buildings that made up Everett. It was a good sized town that buzzed with a major party vibe. I knew because I'd been stuck in a foster home here once when I was twelve. The kids I hung out with were all street trash like me. We partied every night and even on weekends. It took less than a month for me to get moved and another week to sober up afterwards. There'd been way too much whiskey at those parties and wow, I loved that stuff. It warmed me all the way to my toes.
Gabe had a raging fit when he got wind of that little incident. He made me promise not to drink more than I could handle, so I wouldn't be the guest of honor at a "gang bang." I don't know how many times he told me, bad things happened to girls who passed out at parties. They weren't able to look after themselves and I rarely had anyone to watch my back as it was. So, I promised him I'd leave the booze alone unless he or Helen were around.
As much as I disliked being forced into a weekend at a nursing home, it wouldn't last long. They'd call Carol and beg her to come get me before noon tomorrow. I'd be back in Seattle by Saturday night, just in time to hang out with my friends. I was B.J. Larson, after all. I could totally handle two old people.
Carol took the next exit and headed further into the sticks. More trees lined the road; the only signs of life were the rows of "McMansions" perched on top of the hills.
I shuddered. "You said they lived in the city, Carol. This is not the city."
"You'll get used to it. Did Liz tell you about her 4-H club, B.J.?"
"No. What kind of club is it? Something like bingo for senior citizens?"
Carol laughed and made a right turn onto the road for Stewart Falls. "I'll let her tell you all about it."
I saw sunlight glimmer off a lake through even more trees and we kept going for what seemed like forever. Finally, Carol pulled into a driveway and we followed it up to a house that looked bigger and older than most of the other places we'd passed on the way here.
The house was ominous. It stood three stories tall, with two sprawling porches and bay windows that resembled bulging eyes. "Jeez, this looks like something from a horror flick, Carol. You know the kind where the killer hides in the attic and the walls run with blood."
"Save it, B.J. You can't shock me. Tell that one to Liz. I bet she'll get a kick out of it. I won't even mention the fact that you get sick at the sight of blood, much less the fake stuff they use in Hollywood."
How did she know? I was sure that question hadn't come up the last time I lost at poker.
Carol pulled up beside a black B.M.W. and parked. "Nice scenery." She pointed through the windshield at a guy mowing the front yard. Long blond hair curled down to brush bare sun-tanned shoulders. He wore dark blue shorts and grass-stained running shoes, his blue shirt dumped on a rose bush near the front porch. The sight of him made me wish I hadn't gone for the "skank" approach.
Well, maybe he liked sluts. And I could always play the part.
When he spotted the car, he turned off the mower and came toward us instead. At first glance, he seemed too broad-shouldered and tall to be a high schooler, but on closer inspection he was probably around sixteen or seventeen. I could see the man he'd become in the planes and angles of his face, and I really wanted to paint him.
Having a love for art and drawing didn't fit my image so I usually kept it a secret from the other kids at the center. Gabe had sent one kid to the hospital for teasing me about my drawings. I kept them well hidden after that. And Helen had a fierce rep around Evergreen. Nobody came in our room because she'd kick their butts first and lie about it afterwards.
That was one good thing about Carol. She knew about my art, but she never teased me. I still didn't know how she'd figured that out. Last Christmas, she even gave me a set of oil paints and a special pad of canvas paper.
Still, I wasn't going to give in. Did she think having a hot guy mowing the front lawn would make me change my mind? I'll admit it was a nice touch though, so I let out a low whistle.
Carol laughed again. "Come on, girl." She opened her door and smiled at the guy. "Hi there." She flashed him her best caseworker smile and I rolled my eyes. "Are Liz and Ted around?"
"Liz is inside and Ted's at work." The hunk brushed his hand on his shorts and then offered it to Carol. "I'm Ringo."
"Carol Peters and this is B.J." She gestured to the car.
That was my cue. I got out of the car, lifting my chin.
Ringo's eyes were bluish, but it was a shade I hadn't seen before. Silver, green, purple and navy all rolled into one. Could I get the right color with my paints? I'd stuffed them in my pack before we left. Some of the kids at the center still didn't understand the concept of private property and they were the first to whine about Helen. No telling what would happen to my art stuff or who would learn my secret if I left them there.
He kept staring down at me, not saying anything and I had an odd feeling he saw through my fake veneer. His scrutiny was making me nervous but I kept my mouth shut. I grabbed my backpack off the floor and slammed the car door.
Carol winced, but I refused to feel guilty. She hadn't been my caseworker that long but I already knew a lot about her. Like how she'd worked two jobs through college and the Escort was her first car, her baby. And how really lousy she was at poker.
Ringo came closer and tried to take my pack. I held onto it as tightly as I could, but he lifted it away easily. "I'll take this inside for you." His voice was deep. It matched his eyes.
"You don't need to. I'm not staying long."
Carol cleared her throat, shaking her head at me, but I ignored her. He eyed me again and I felt even smaller than my barely five foot height.
He grinned, "Well, aren't you tough?"
"Yeah and I'm serious, so give it back!"
He shook his head and laughed. "Sure thing, Shorty." Then he turned and walked toward the house, still carrying my back-pack.
I'd like to thank Shannon for dropping by and sharing!  I"ve included a few other links to post Shannon has done.  Enjoy!
Related articles
Welcome to Sugarbeat's Books – The Home of the Romance Novel!
Today we are welcoming Alyssa Lyons to the blog.  She's here to talk about the topic of Romance Can Grow, and several of her books.  Sit back and enjoy!
Romance Can Grow
Alyssa Lyons
The Jordan Davis Mysteries is a series of romantic suspense novels with recurring characters. In a "stand alone" romance novel, a writer starts with a cute meet, throws in conflict between the hero and heroine that can doom the romance, then finds a way to have them live happily ever after. Curtain falls.
In book 1, Last Wishes, Jordan and Gray go from a tense standoff to the promise of a long term relationship. But in subsequent books, as a writer I have to further the relationship while solving the crime. While the relationship can be put at risk, readers quickly tire of lovers who bicker and break up just to keep a sense of tension. So, the relationship cannot be static. It must move forward.
In book 2, Clubbed to Death, the challenge to the relationship arises from Gray being drawn into defending Jordan's half-sister from a murder charge. Family can, and many times does, put a wedge in a relationship more quickly than any other stressor. Worse, Jordan's confused feelings about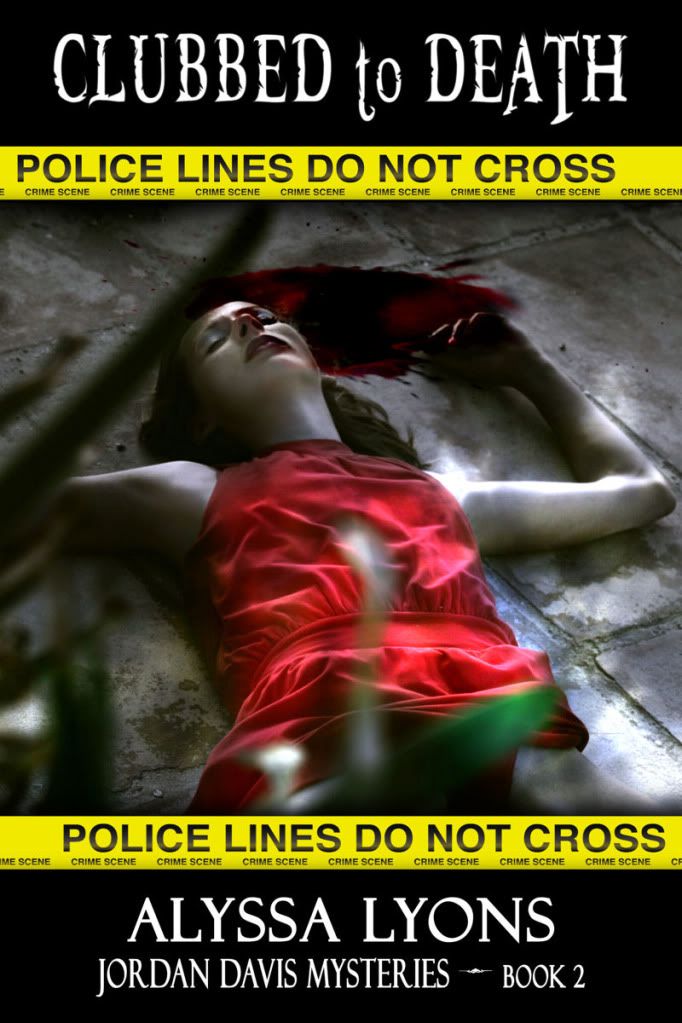 Danielle and the misfortunes that take place during the investigation strain her feelings about staying with Gray. With the discovery of three abused, runaway orphans in Gray's basement, Jordan and he realize that love doesn't die with family troubles or the addition of children, but grows stronger. Because of these three lovable moppets, the definition of family changes for both of them as the story progresses. This time the happily ever after is marriage and the start of a ready-made family.
Book 3, Stabbed and Slabbed, takes place on Jordan and Gray's delayed honeymoon. There is tension in the marriage because Jordan is burning the candle at both ends and in the middle, trying to be mother, wife, funeral planner and private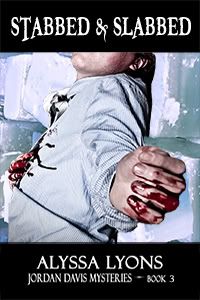 investigator. Gray feels something has to give and wants her to choose one of her outside jobs. Thrown into a murder investigation on a disabled cruise ship where both of them are suspects, they must work together to solve the crime as well as overcome their suspicions about each other.
Sometimes a crisis can drive couples apart other times it can strengthen them. In Jordan and Gray's case, it pulls them closer, makes them realize just how lucky they are to have one another and their three children. Because they love each other, the reader can surmise that their marriage will continue to strengthen.
As a writer of a series, I must continue to find ways to keep the romantic relationship growing, despite tensions and crises. Jordan and Gray continue to grow as people, so their marriage will change with their own growth. In each book there's a different murder to solve, but the romance needs to develop realistically as well. I hope readers will like how Jordan and Gray can solve murders around them while growing stronger romantically. If you do, I've done my job as a writer.
You can read about Jordan's adventures in solving crime "Southern Style" in Last Wishes, Clubbed to Death, & Stabbed & Slabbed.
You can reach me at my website and blog: http://www.alyssalyons.com
My books are available at http://www.blackopalbooks.com and all major e-book retailers.
Related articles