ISBN: 0-8217-4488-7
Publisher: Zebra Historical Books
Forbidden, the 4th book in the "Company of Rogues" series starts with our introduction to Serena Riverton. Finally freed by the death of her cruel and depraved husband, Serena wants nothing more to do with men or marriage. Sadly, her brothers have other ideas – they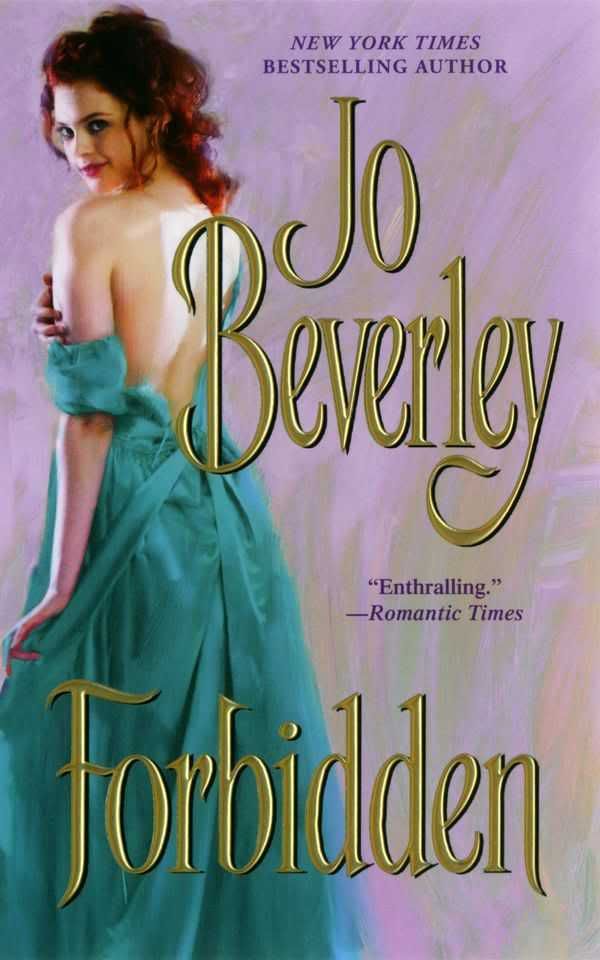 need money. When she finds out that her brothers are planning on selling her into another horrendous marriage, she runs away in the middle of the night only to run into Francis, Lord Middlethorpe. Lord Middlethorpe has an orderly, boring life and is planning on eventually offering marriage to Lady Anne Peckworth, the daughter of a Duke and also a neighbour. After one passionate night with Serena, he is caught between what is expected of him, and desire. Ultimately, Francis feels that he is duty bound to offer marriage to Serena and they begin a strange partnership that is aided by members of the Rogues.
In many of this series of books we are exposed to Nicholas – the leader of the Rogues – a true leader in many respects. He is often found providing various forms of guidance to members of the Rogues, from offering sage advice to raising a group of Rogues to dash off after a villain. In this book he does a wonderful job of guiding Francis through the moral dilemmas Francis faces throughout this book. Fans of Lucien and Beth (Duke and Duchess of Belcraven from An Unwilling Bride) and Nicholas and Eleanor (from An Arranged Marriage) will find their favorite characters making an appearance. Francis's aunt Arabella makes an appearance and will also show up in a future book. I must admit, I'm fond of the older aunt/grandmother characters who speak their mind in a blunt fashion such as Arabella does. (Another one of my favorites is Lady Danbury from Julia Quinn's books)
Although I find myself saying this repetitively, I am constantly impressed with how Jo Beverly handles complex subject matter with delicacy and care. In this story, we have a heroine, Serena, damaged by years of abuse at the hands of her first husband, finding herself in a romance with gentle Francis – the perfect person to help heal her. My hat is off to Jo Beverly! Stay tuned to find out what happens to the all but dumped Lady Anne Peckworth…..
Romantic Times has the following to say about Forbidden: "Ms. Beverley breaks just about every rule in the book and makes us beg for more in this enthralling love story. A fabulous dreamspinner, Ms. Beverley is well on her way to becoming one of the great names of the romance genre."
http://rcm.amazon.com/e/cm?t=sugsboonoo-20&o=1&p=8&l=as1&asins=0821775995&fc1=000000&IS2=1&lt1=_blank&m=amazon&lc1=0000FF&bc1=000000&bg1=FFFFFF&f=ifr