Welcome to Sugarbeat's Books – The Home of the Romance Novel!
Today we are welcoming my friend Jemima Valentino to the blog!  She is currently touring her latest book, House on Hundred Hill.  She is giving away a $25 Amazon Gift Card, an ebook copy and a print copy of her book. Follow the link at the end of this post to sign up for the giveaway.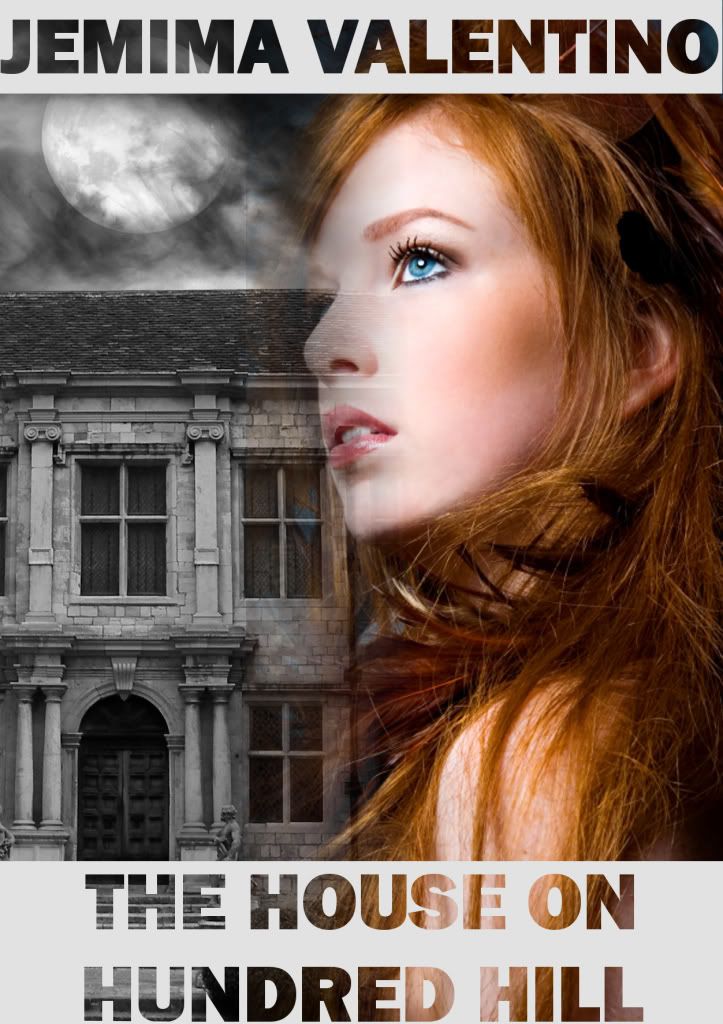 Five things I wish I knew about being an indie author that I didn't know before.
1 – You can never edit enough.
There will always be mistakes. If you're an experienced editor (and even if you're not) and you look on any webpage, or in any newspaper or magazine, you will find a bucketful of blunders. Even in some of the most widely published books (cough*Twilight*cough), there are also countless mistakes that have slipped passed the editors eye. Seriously, if you think your masterpiece has been edited enough, it hasn't. Fact. 
2 – Marketing your book can take as much time as writing it.
I seriously cannot believe how much time it takes to market a new book as an indie author. With twitter, blogging, facebooking, and all the other social marketing tools that are available, it can often be hard to actually find the time to write anything new. However, these tools are imperative in book promotion. When I released my first novella 'His Elle', I didn't actually get any sales at all until I joined the twitter and blogging network, and looking back over the sales and reviews I've achieved since that time, it has been worth the hard lessons I had to learn about online marketing.
My advice? Spend some serious time marketing your new work, but remember to leave time to move on and write the next one.
3 – Book bloggers are awesome.
Truly. As an indie author I could not have wished to meet a nicer bunch of people than the book bloggers I've been fortunate enough to come across. A good blogger can be the making of a new author and I didn't know this until I joined the blogging circuit. I think many a new author owes their reputation to book bloggers and it can also be a huge incentive to see those reviews go up on blogs around the internet, and on sites such as Amazon and GoodReads. Seriously, you guys ROCK!
4 – Support is essential – you can't do it on your own.
So, okay, perhaps you are the one to write your new book, after all you are the author. But without a good support network of encouraging friends / family and a damn good editor, what happens when you hit a part of the story that you simply can't develop without some solid advice? For me, even though I write in a genre that my mother wishes I wouldn't, I've got a very supportive husband who keeps reminding me to believe in myself, an editor that won't let me quit and a group of friends that help me celebrate every little success. Tell someone else about your work and don't be embarrassed to share what you experience as an author. My guess is the more support you have, the more your writing journey will flourish.
5 – Do something else with your life.
Ever since I was a kid I had dreams about becoming a successful author. The truth is, even if your writing is exceptionally awesome, most writers make next to no money. You'll probably have a day job to support your writing, especially in the early years, which means it can be difficult at times to find any time to write, but it's important to just keep trying. However, a budding author that has no other interests apart from writing is generally going to suck, at least a little bit. With nothing else in your life, it is impossible to add any depth to your writing. It's all just a big juggling act, but so worth it once you get it right.
Thanks so much Barb for having me on your blog today as part of the blog tour for The House on Hundred Hill. It's been a pleasure to be here with you.
Jemima x
The House on Hundred Hill: The Nephilim Book One – Blurb
Jessica Rylan has spent her entire life trying to fit in, despite feeling deep down that she doesn't quite belong.  A slave to passions that she doesn't quite understand, she does her best to simply ignore her burgeoning sensuality. Little does Jessica realise that a seemingly chance encounter with the handsome Nate Black will turn her world upside down.
All it takes is one garden party invitation to pull her into an ancient struggle, one where she must place her trust in Nate and his mysterious brother Draven to survive.   As Jessica becomes seduced by the ancient and mystical world of the Nephilim, she finally begins to understand her own dark desires.  Because Draven Black is searching for something… Something only Jessica can provide.
Author Bio – Jemima Valentino
Jemima Valentino is an English 30-something; married to an excessively patient man with two beautiful daughters and an excitable cross-bred mutt called Eddie. She is also a writer of dark paranormal romance, BDSM erotica and modern fiction.

Jemima fell in love with reading and writing as a child but it was only in 2009 that writing became an obsession. After months of procrastination and plucking up the courage, she published 'His Elle' in January 2011 and now has a full blown desire to continue writing.
Buy Links:
Amazon.com – http://www.amazon.com/House-Hundred-Hill-Nephilim-ebook/dp/B005ME377C/ref=sr_1_1?ie=UTF8&qid=1317456926&sr=8-1
Amazon.co.uk – http://www.amazon.co.uk/House-Hundred-Hill-Nephilim-ebook/dp/B005ME377C/ref=sr_1_1?ie=UTF8&qid=1317457013&sr=8-1
The House on Hundred Hill will also be available to purchase soon on:
Smashwords, Kobo, Diesel, All Romance Ebooks, and B&N Nook Book
Author Links:
Website – http://www.jemimavalentino.com
Blog – http://www.jemimavalentino.blogspot.com
Twitter – http://www.twitter.com/JemimaValentino
Facebook Fan Page – http://www.facebook.com/pages/Jemima-Valentino-Author/232810170090039
//