Welcome to Sugarbeat's Books – The Home of the Romance Novel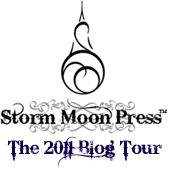 Why Wild Moon Books?
Wild Moon Books, the newest imprint from Storm Moon Press, officially launches in January. The goal of Wild Moon Books is to publish outstanding, quality mainstream erotica and erotic romance. We are determined to provide the same one-on-one care with authors of Wild Moon Books that we do for Storm Moon Press, and we want to provide readers with amazing and wonderful reading experiences.
The starting point for us was when S.L. Armstrong and K. Piet, the owners of Storm Moon Press, decided that they would also enjoy writing het titles. However, they didn't want to veer away from the goals they'd originally set for themselves when they established Storm Moon Press. The answer was to start an imprint for that press that could publish the additional titles they wanted to write and, voila, Wild Moon Books was born.
Already, Wild Moon Books has three anthology calls out for authors (and eventually readers) to give us a try. If romantic comedy, Victorian historicals, or post-apocalyptic romances tug at your creative brain, come take a look at our submission guidelines. We're eager to work with both new and established authors, so don't be afraid to drop us a line!
For readers, we'll have great deals with pre-orders and discounts, as well as contests and giveaways. We're always happy to hear from readers and what they need and want. Storm Moon Press and Wild Moon Books are both geared toward making the publishing experience as wonderful and empowering for authors as possible while also making the buying and reading experience for readers as outstanding as we can.
Storm Moon Press: http://www.stormmoonpress.com/
Wild Moon Books: http://www.wildmoonbooks.com/