Welcome to the beginning of the Indie Book Collective's Blog Tour de Troops!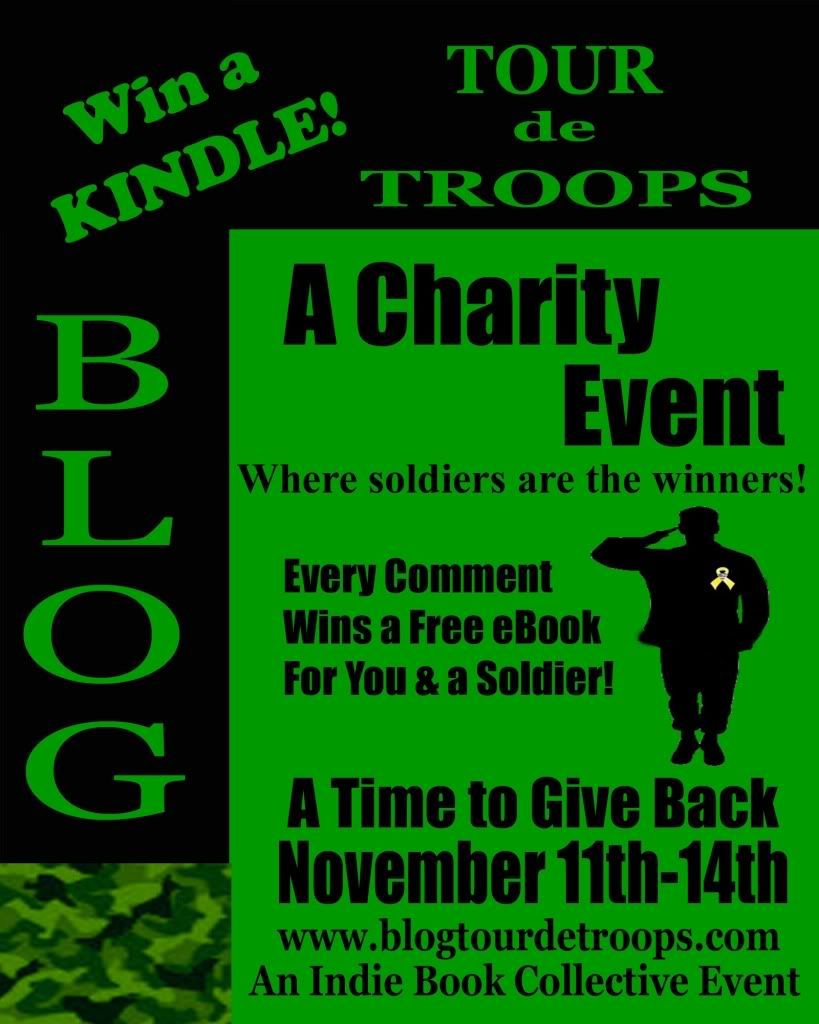 As you can see from the graphic, today is the first day of a 4 day to promote some books and send some books to some men and women protecting and serving their county.  What a wonderful way to celebrate Veteran's/Remembrance Day.  Like many, I have relatives that were lost in wars as well as many that served their country with honor.  Today is the day we take to remember their sacrifice.  Let's also take the opportunity to support our current troops with some new reads!
Did you know that over 300 overseas troops have requested books?

And the Indie Book Collective is going to make sure they get them.

This Veteran's Day weekend, November 11th-14th, any reader can participate in the charity that gives back to the troops!

Over 50 authors will be giving away free eBooks, one for each person who leaves a comment on their blog and one for a soldier or veteran.

The purpose: To give away as many books as possible to the soldiers and veterans who request them.

Just visit the Indie Book Collective blog from November 11th-14th to see each day's authors and join in on the blog hop. You're guaranteed to get tons of books and so will our brave men and women who serve our country with honor!
As you can see, you have the ability to get 50 different free books by the end of the weekend if you want.  There is a wide variety of genres being offered.  All you need to do is to leave a comment on the author's blog – with your email address – and you will get a free copy of that book!
To get in on the fun, drop by
Indie Book Collective
each day and find out which book are featured that day.  Just follow the links and leave a comment on an author's blog to get a copy of their book!
Have fun and Happy Reading!