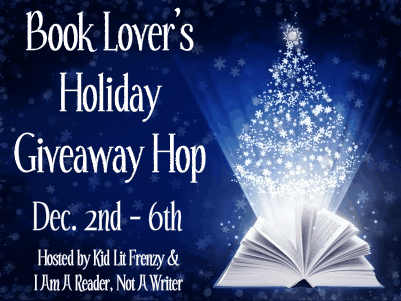 Welcome to Sugarbeat's Books and the Holiday Giveaway Hop!
This Giveaway Hop is hosted by Kid Lit Frenzy and I Am A Reader, Not A Writer.  It goes from Dec 2nd to the 6th.  For this hop, I'm offering two separate books.
The first one is
a signed copy of The Sacred Path of Tears by M.B. Tosi.  She was on my blog earlier in the week and told us quite a bit about her book.  Click HERE to find out more about this book.
The second book that I'm giving away is Always a Temptress by Eileen Dreyer.  I posted a review for this book yesterday.  I loved it!  Click HERE to read my review.  I loved this book and I want to give it away to someone who will love it also!
Since both books are being mailed, I'm limiting the giveaway to US and Canadian mailing address please!  To enter, fill out the form below. Remember, this is a giveaway hop so once you have entered my giveaway, start working on the list and go crazy!  There are 260 blogs signed up to give something away!  Good luck!