Welcome to Sugarbeat's Books – The Home of the Romance Novel
Today I am welcoming Minnette Meador to the blog.  She is the author of several books, including The Belle Stalker, her most recent release.  I had the opportunity to meet Minnette at the RWA book fair in Bellevue, Washington last month.  What a wonderful lady, certainly a pleasure to talk to!  It must be said, she uses such yummy men on her book covers!
She is touring today with Goddessfish Promotions and is offering a handknit scarf and an eBook from her backlist as a prize to one lucky commenter for today's stop.  Minnette will also be giving away a small Kindle plus a Portland Tote filled with goodies to one randomly drawn commenter, along with daily prizes.  The Kindle and tote bag are limited to US and Canada only;  if an international winner, an Amazon GC will be substituted.  (ALSO:  PLEASE NOTE:  Any reader who sends their name and address to Minnette will be sent a stack of signed swag. Just drop her a note at : mmeador@minnettemeador.com)
To follow the tour and increase your chance of winning, click HERE to find the list of blogs.
Barb – Tell us a litte bit about yourself and your writing of The Belle Stalker:
Minnette – Belle Stalker started out as a thriller I was writing for Textnovel.com – This is an amazing site where writers submit new project and they get uploaded to cell phone and read around the world. People vote on their favorites and it's a real hoot. Take a gander… there's wonderful stories over there. Anyway, it started out as a thriller and ended up an urban fantasy thriller since I couldn't resist adding a… well, we'll save that for later. Definitely NOT a vampire…though I love vamps, don't get me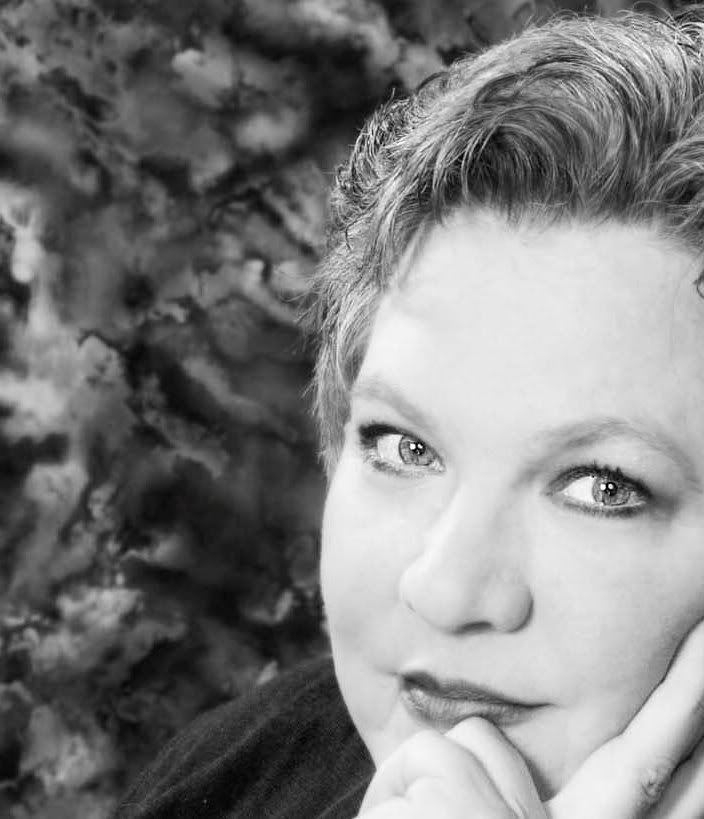 wrong.
Barb – Who are your cheerleaders? Who continues to encourage you to write?
Minnette – I have been blessed with a wonderful family that supports me every step of the way and a husband who is an absolute angel. I've also met the most amazing group of women during my last two tours that have become my friends, my confidants, and my mentors in so many ways. You know who you are! I've been overwhelmed by the support and love I've received this past year and after two years of my husband being very ill, it has lifted my heart higher than I ever thought possible. In addition, I have met some of the most amazing writer friends through RWA groups and my local chapter, Rose City Romance Writers. They have encouraged me, critiqued me, kicked me in the butt when I needed it and helped to make me work to improve my craft constantly. I honestly don't think I could have done this without them.
Barb – What's the hardest part of writing The Belle Stalker?
Minnette – This was my first thriller and my first urban fantasy, though I've written lots of straight fantasy in the past and I've read a ton of urban fantasy. I had to work at not falling back into the language of epic fantasy when I was with the mythic creatures. It's easy to do. Writing in multiple genres can get a little confusing at time; I have to keep those voices straight in my head! LOL
Barb – What's your favorite part of writing The Belle Stalker?
Minnette – Writing, "The End." LOL Actually, I love to do the actual writing, but editing is my forte. I love to layer in back story, fill in gaps, put in sounds, smells, and textures to make them more tangible. But I think my favorite part of writing this book was researching homicide investigations with the Portland Police Bureau Homicide Division. I write about that later, but it was probably the most enlightening piece of research I've done… and that's saying something.
Barb – Which scenes were the hardest to write?
Minnette – Love scenes (i.e. sex scenes) are very hard to write, I don't care what anyone says. It's as hard to be fresh and inventive as it is with a partner you've been with for twenty years (come 2013 with my husband). But I've been extremely lucky to have a loving, caring husband as an example of what my heroes should be like. I've been told my sex scene are pretty hot… I certainly hope so! LOL
Barb – How long did it taken you to write The Belle Stalker?
Minnette – I started it in 2008 or 2009, shelved it for a while and picked it back up last year. It took between 3-4 months altogether. It's the only book that I didn't write all the way through like the others. I worked on it off and on for a while then focused on it last year to finish up. The research started on this book in 2009.
Barb – Who is your favorite character in your new release?
Minnette – Hands down, Mike Cranston. He is funny, sarcastic, a wise guy to the bad guys (which gets him in a lot of trouble, believe me), fiercely in love with his ex-wife Belle, he a cop and a good one, he's handsome, dashing, an alpha male and a good friend. Plus, he likes kids. What's not to like? I really hope the commenters get to read about him. Here is an audio reading of the second chapter if you'd like to meet Mike: http://youtu.be/8Iv6sFrq5o4
Barb – Do you see yourself in any of your characters?
Minnette – Not as much in this book. There are always bits and pieces of me everywhere. I have Mike's big mouth and Belle's stubbornness, I think. I'm NOTHING like Tequelin ~shiver~.
Barb – Where can your fans find you?
Minnette – I am all over the web and you can just do a Google search for Minnette Meador. Here are my main hangouts:
Facebook
Writer's Room FB Group – Tips, Tricks, & Traumas
Book Links:
Nook: http://www.barnesandnoble.com/s/the-belle-stalker?keyword=the+belle+stalker&store=ebook
Resplendence Publishing: http://www.resplendencepublishing.com/m8/381-200-103-422-5–the-belle-stalker-by-minnette-meador.html
Kindlegraph (for a signature): http://www.kindlegraph.com/about

Thanks so much for inviting me back to post on Sugarbeat! I love this site and I love the posts you guys put up. Keep up the good work! Minnette :o)
THE BELLE STALKER
An Urban Fantasy Thriller
by Minnette Meador
The police have done all they can, but it isn't enough. When Belle finds the mutilated body of her lover strewn across the furniture she knows only her ex-husband, Homicide Detective Mike Cranston can stop the maniac who has been dogging her steps for over a year. The only problem is the man who stalks her…is not a man at all. Belle plays a dangerous game and only hopes that Cranston can stop the monster before it's too late.
Media Links
I'd like to thank Minnette for dropping by and sharing about her latest book! Pick up the Belle Stalker or any of her other books, find a cozy chair and settle in for a good read! The perfect way to fill a cold and snowy day 🙂