Welcome to Sugarbeat's Books – The Home of the Romance Novel

Today we are welcoming Shana Galen to the blog!  She will be here to talk about her latest release "The Rogue Pirate's Bride".  She's also going to give away 2 copies to two lucky visitors!  Just fill out the form at the bottom of the post to enter.
Just to preface Shana's interview, I must say that I loved this book!  It's been a while since I read a good swashbuckling pirate adventure, and one filled with a yummy man  and kick-butt heroine who wields a sword is even better! (see cover below!!!)  I'll post my review for this book next week, but make sure you find your self a copy of this book, this series and sit back and enjoy!
Without further ado….here's Shana:
Barb: Tell us a bit about yourself and your writing.
SG: First of all, thank so much for having me back! I'm excited to be here.
I'm a wife, a mom, a former English teacher, and now a fulltime writer, if one considers writing after bedtime and during naps fulltime. I write fast-paced adventurous Regency historicals, and The Rogue Pirate's Bride is my eleventh published novel.
Barb: Tell us a bit about The Rogue Pirate's Bride
SG: The Rogue Pirate's Bride is the story of Bastien, who escaped the French Revolution as a child by fleeing the country and signing on with a ship's captain. When the book opens, Bastien has his own ship and sails the Mediterranean operating as a privateer under the Spanish flag. He's seeking revenge against the Barbary Corsair Jourdain, who killed his mentor. But Bastien is being hunted himself by Raeven Russell, who's the daughter of a British admiral. She wants Bastien dead because he killed her fiancé.
Barb: I loved reading this book, and am looking forward to reading this entire series.  Can you talk about where this book fits into the series and where the ideas came from for this series?
SG: This is the last book in the Sons of the Revolution series. The other two books are about Bastien's brothers. All the boys were separated during the Revolution and don't know the others are still living, so readers have been waiting to see them reunited.
I got the idea for this series from one of my favorite literary classics, Charles Dickens's A Tale of Two Cities. Each brother is based, more or less, on a character in that book. There aren't any pirates in Dickens's book, but I really think there should have been!
Barb: Although I've only read 2 of your books so far, I'm impressed by your ability to create great dialogue between your characters.  Do you feel that dialogue is your strength in your writing, or do you feel that you are stronger in other areas of your story telling?
SG: I honestly don't know if I think of dialogue as one of my strengths. When I'm writing, and I'm always writing, it never feels like anything is a strength. I suppose I wouldn't consider dialogue a weakness. Plotting is a weakness for me. I'm not good at plotting. Writing action scenes is a strength. I'm always told I do those well and enjoy writing them.
Barb: What was your favorite part of this book to write, what was the hardest?
SG: My favorite part of this book was also the hardest. I loved writing the ship battles, but I didn't know much about ships or naval warfare, so that made it tough. Fortunately, my dad does know a lot about that sort of thing, and he helped me a lot. It was fun working with him.
Barb: Do you create an outline before you begin writing or do you just let the characters tell the story?
SG: Outline? What's that? The very word strikes fear into my heart. I let the characters tell the story and then bemoan my lack of an outline the whole time.
Barb: What book(s) are you currently reading?
SG: I just finished Joan Swan's Fever. It's her debut and comes out later this month. It's fabulous.
Barb: What project are you working on now?
SG: I'm working on the second book of a new series about three glamorous courtesans in Regency London who get mixed up with some very dangerous diamonds and some equally dangerous men. The first in the series will be out in September, and it's titled When You Give a Duke a Diamond
Barb: Where can your fans find you?
SG: Everywhere! I'm on Twitter (@shanagalen) and on Facebook. I have a profile and a fan page with contests and all the latest news. My website  is the best place to go for excerpts and to learn more about me and my books. I'm also on Goodreads, and I blog with the Sisterhood of the Jaunty Quills
Barb: Any last comments you wish to add?
SG: There's been a little confusion because The Rogue Pirate's Bride was originally titled The Making of a Rogue (and briefly Once a Rogue) and slotted for publication in April 2011. This is the same book, just with a different cover and title. My publisher pushed the release date back to make those changes. So if you wonder whatever happened to that book, here it is!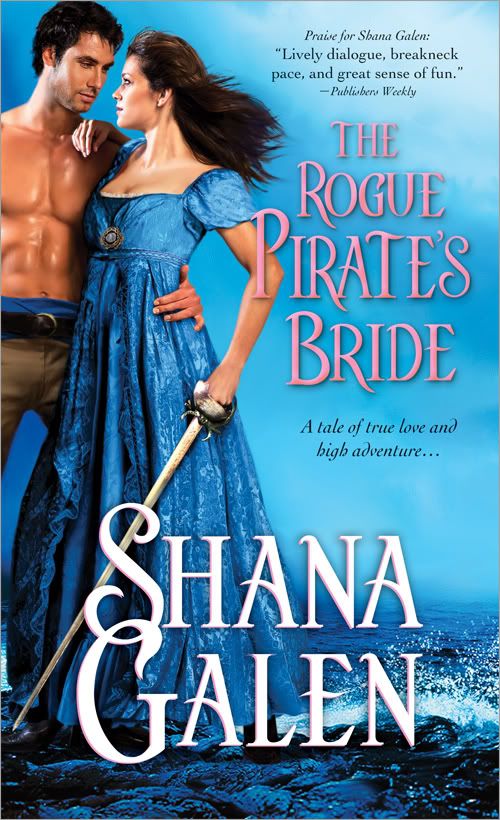 THE ROGUE PIRATE'S BRIDE BY SHANA GALEN – IN STORES FEBRUARY 2012
Revenge should be sweet, but it may cost him everything…
Out to avenge the death of his mentor, Bastien discovers himself astonishingly out of his depth when confronted with a beautiful, daring young woman who is out for his blood…
Forgiveness is unthinkable, but may be her only hope…
British Admiral's daughter Raeven Russell believes Bastien responsible for her fiancé's death. But once the fiery beauty crosses swords with Bastien, she's not so sure she really wants him to change his wicked ways…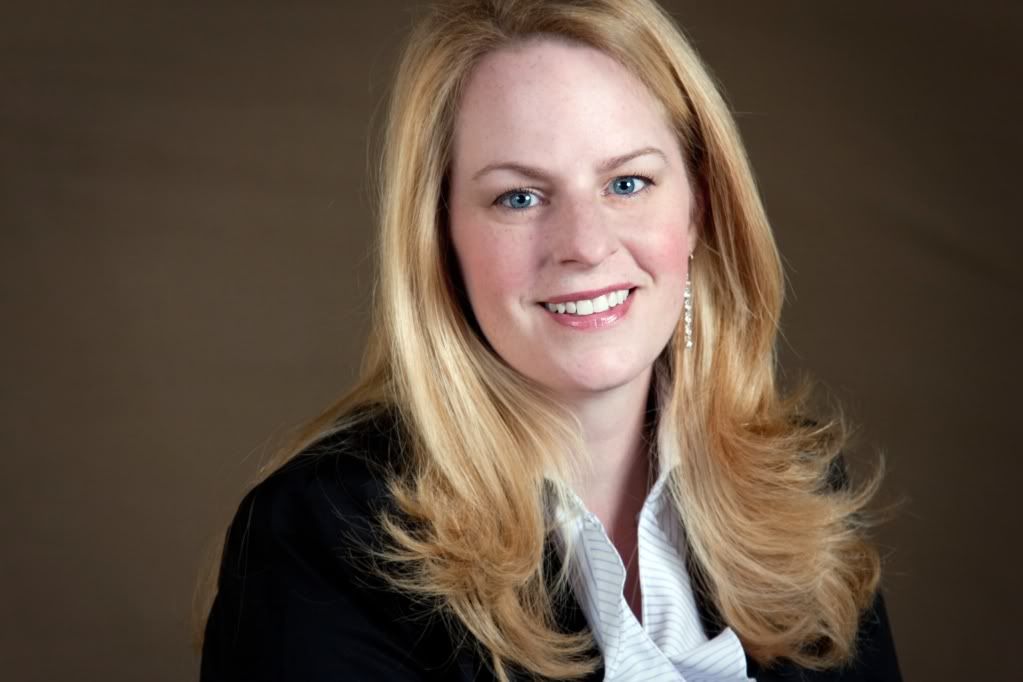 ABOUT THE AUTHOR
Shana Galen is the author of five Regency historicals, including the Rita-nominated Blackthorne's Bride. Her books have been sold in Brazil, Russia, and the Netherlands and featured in the Rhapsody and Doubleday Book Clubs. A former English teacher in Houston's inner city, Shana now writes full time. She is a happily married wife and mother of a daughter and a spoiled cat and lives in Houston, Texas, where she is working on her next regency romance series! For more information please visit www.shanagalen.com, like her on Facebook, or follow her on Twitter
I'd like to thank Shana for dropping by again!  I'm busy trying to work my way through the Sons of the Revolution series and I must say, this new series that is in the works looks pretty good also!  Drop back by next week for my review and make sure you fill out the form to enter the giveaway!