Welcome to Sugarbeat's Books – The Home of the Romance Novel
Today we are welcoming Nancy Lee Badger back to the blog!  She visited us a few months ago and I enjoyed her visit so much, I've invited her back!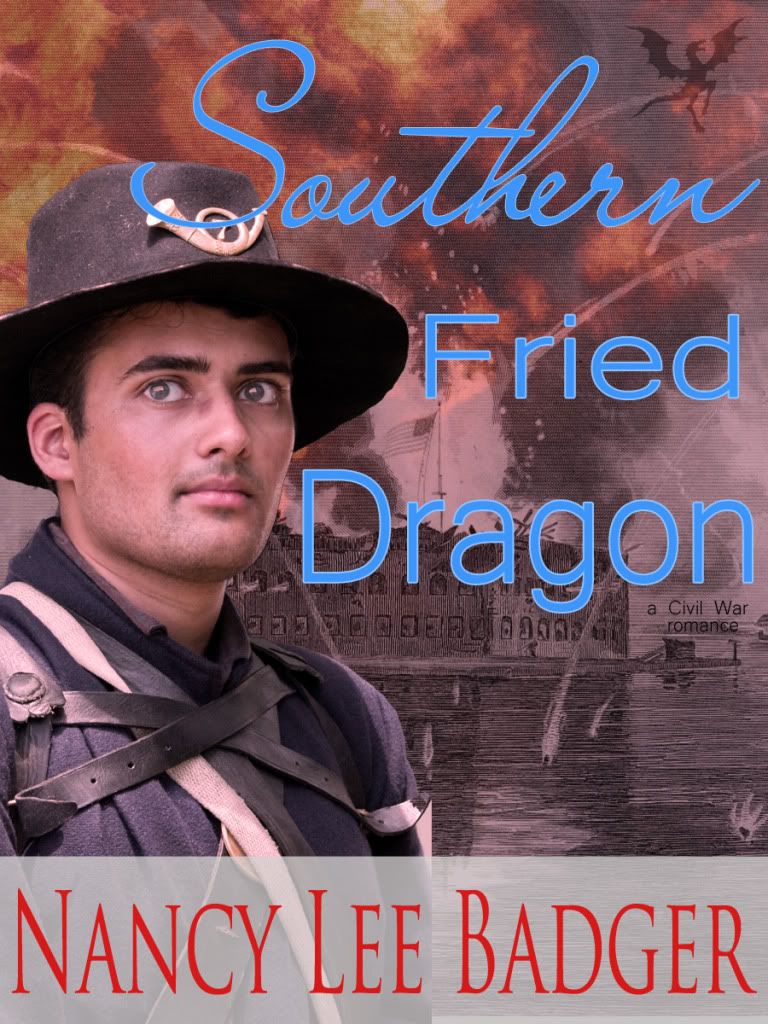 Today she's going to talk about her latest release – Southern Fried Dragon. She is going to give away a copy of her award winning Dragon in the Mist to a lucky commenter.   So, grab a coffee and a comfy chair and enjoy!
Cannons and flags and soldiers, oh my!
by Nancy Lee Badger
Information about Fort Sumter's cannons, flags, and soldiers was worth investigating, so when I viewed the remains of this national monument, I was hooked. My trip stirred the ideas around which I wrapped a paranormal romance and led to the creation of my latest release, SOUTHERN FRIED DRAGON.
The American Civil War began when newly formed southern secessionist forces fired cannon shells on the partially built fort in the middle of Charleston Harbor. On April 12, 1861 the first battle of the war started a grueling conflict that swept our nation and set brother against brother.
My visit to Charleston, South Carolina and the Fort Sumter National Monument turned into a trip filled with fabulous research. Among the notes and photos I took, my story developed. At the site of the ravaged fort, I saw the cannons left behind. They were numerous, but fewer than there should have been. The federal soldiers took over the fort before it was completed and stocked with ammo and food. Most of the cannons faced the sea. This proved less than helpful when attacked from shore.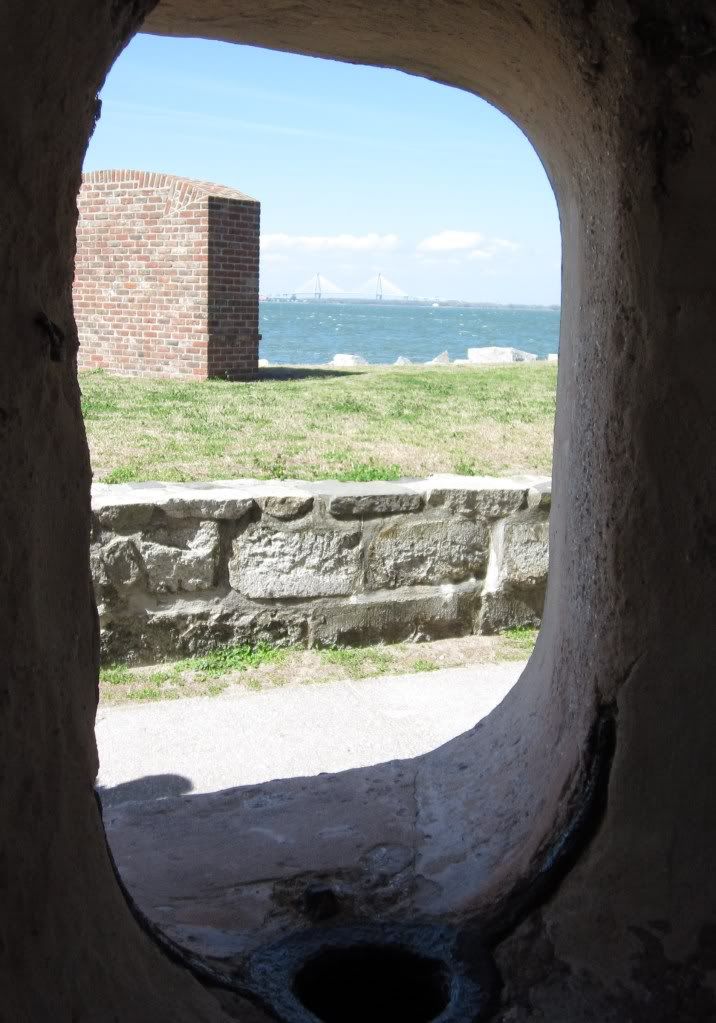 The flag that flew over the fort was saved and taken away by the federal soldiers, and is now on display inside the fort's on-site museum. Displayed on a wall, quiet and forlorn, it shows the tatters, holes, and burns from the 34 hours of bombardment.
Luckily for the soldiers inside the ravaged fort, none of their unit died during the attack. The southern forces allowed them to leave. Carrying their tattered flag, and filled with a sense of impending doom, the federal soldiers connected with a ship heading north. Southern forces had yet to set into place a method for keeping prisoners of war. Soon, four long, deadly years of battles and death followed.
While writing my book I kept the characters and plot uplifting and a bit quirky while I kept all mentions of a brewing war and historical facts true to life. "War is Hell," said General William Tecumseh Sherman, an American soldier, businessman, educator and author. Write on!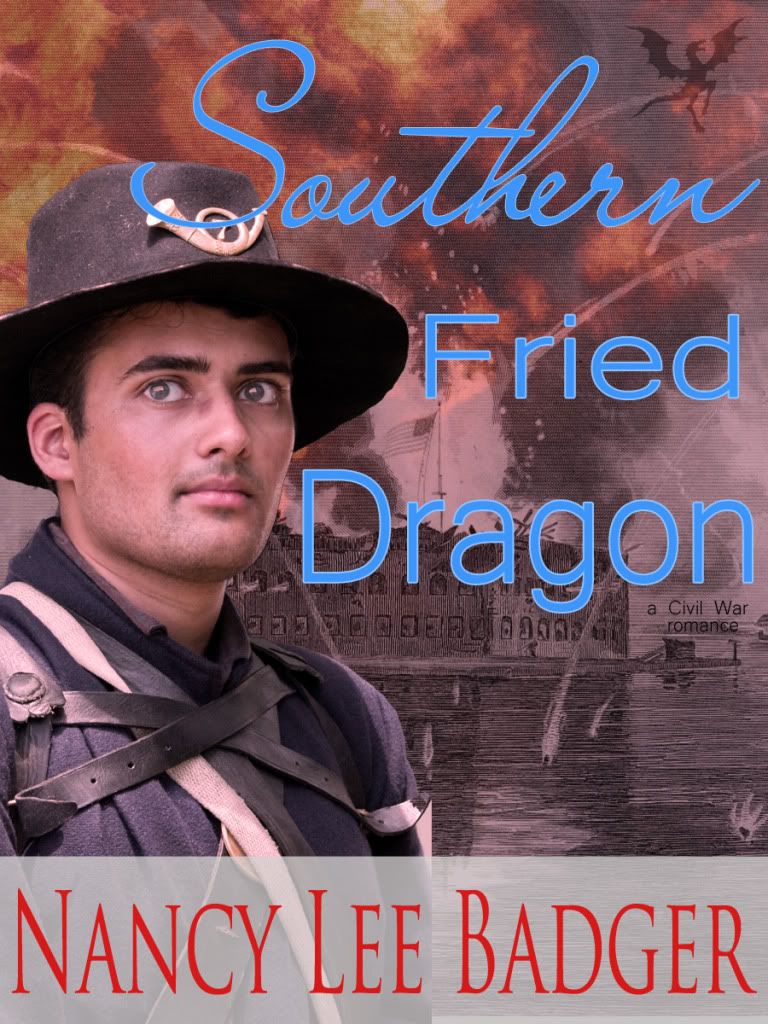 BOOK BLURB
Amid cannon fire, and the threat of Civil War, love and trust will find a way.
Dru Little flew away from her home in a cave beneath a Scottish Island to end her lonely existence and find companionship across the sea. Her journey in late 1860 has led her to the modern American city of Charleston, South Carolina. Hiding her true self, she takes over the life of a serving girl and enjoys the hard life working in a tavern near the wharves. She has no idea that her life will turn upside down in a dark alley the moment a handsome soldier saves her life.
Lieutenant Shaw Stenhouse has his own worries. Southern secessionists are talking up a storm in Charleston. His fellow Federal soldiers are suddenly at risk from the community they are here to protect. The possibility of civil war takes a backseat when he saves a comely lass from drunken sailors. A good deed and a stolen kiss put a smile on his face until the threat of war becomes a reality. Their instant attraction proves disastrous when Dru spots her former lover, the Black Dragon, working for General Beauregard and the southern troops. As the clandestine group plans their attack on Fort Sumter, and Shaw's soldiers, she takes to the sky.
Dru fights against the threat of detection, while she fears losing Shaw's love. What will he do when he finds out that she is a powerful Scottish dragon Hell-bent on carrying him to safety? When Shaw discovers her hiding inside the heavily guarded fortress, thoughts of espionage—and worse—catapult the two lovers into danger from many sides.
When her former lover threatens Shaw, Dru must decide which is more important: protecting another of her kind, now nearly extinct, or protecting the human male, the man she has come to love.
EXCERPT
Prickles of desire brought a moan from deep within her throat, and the pleasure dampened the secret area between her legs. She never would have believed the fire inside could flame even brighter. She yearned for more.
Much more.
When he broke the kiss, Dru cried out with disappointment.
"I should not keep taking advantage, Miss…you neglected to share your name."
She laughed. Yes, she'd forgotten he'd asked, as any human male would. Names were a big thing between humans. Saddled by the name of the woman whose life she'd overtaken, she had nothing to hide. As time wore on, she'd grown to like it.
"Dru Little."
He smiled and bowed at the waist, picked up his bent loaf of bread and stepped back. "I must leave ye, now."
"Getting back to Fort Moultrie?"
He nodded while his thumb wiped a raindrop from her cheek. "I will return in a week, at a more appropriate hour. Goodnight, Miss Little."
As he retreated into the dark, she glared at his back. Why did he have to leave now? Kissing him could lead to a variety of pleasurable things and she desperately wanted to experience them. Her human body reacted uniquely different from her scaled dragon form, but he spoke the truth. No normal human woman would make love to a man she just met.
What was I thinking?
AUTHOR BIO
After growing up in Huntington, New York, and raising two handsome sons in New Hampshire, Nancy moved to North Carolina where she writes full-time. Due to a Scottish heritage, she and her family continue to volunteer at the New Hampshire Highland Games each fall. Nancy is a member of RWA, Heart of Carolina Romance Writers, FF&P Romance Writers, and the Celtic Heart Romance Writers. Nancy also writes romantic suspense as Nancy Lennea and is a proud Army Mom.
Website: http://www.nancyleebadger.com
Blog: http://www.RescuingRomance.nancyleebadger.com
Twitter: @NLBadger
Facebook: http://on.fb.me/v12gxG
More about Nancy's latest release:
Title: SOUTHERN FRIED DRAGON
Author: Nancy Lee Badger
Genre: Paranormal Historical
Amazon ASIN: B0074CX7SE
Buy Link: http://amzn.to/zgv30B
GIVEAWAY
Nancy's earlier release, DRAGON IN THE MIST, was honored as a 2012 Readers Choice Award recipient when it won 1st Place in the Silken Sands Self-Published STARS Literary Contest. One lucky person who leaves a comment will win a DRAGON IN THE MIST ebook!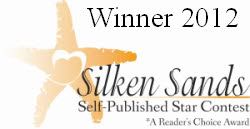 *     *     *     *     *
I'd like to thanks Nancy Lee for dropping by again – always a pleasure! Please leave a comment to get a copy of her award winning book and be sure to leave any questions you might have because Nancy will be popping by the say hi!
Related articles