Welcome to Sugarbeat's Books – The Home of the Romance Novel!
Today it is my honor to welcome Mallory Kane to my blog!! 
I have read quite a few of her books and enjoyed each and everyone!  I am amazed that she is here to answer a few of my questions and hopefully yours as well if you have some!  Here's a cover for her book that is due out in May!  She's giving away a copy of Hard to Hold or a book from her backlist.  Leave a comment to be entered!  On with the interview!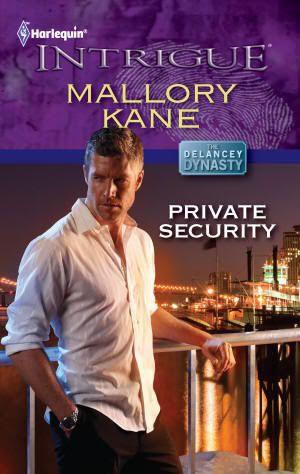 Barb –  Tell us a bit about yourself and your writing career?
Mallory – I started writing very young–we're talking six years old–but I didn't stick to it. I became a pharmacist and had a long and satisfying career. I also tried drawing, painting and crafts at various times, but in 1989 I decided to go back to writing. I was first published in 1995, electronically ironically. This was quite a long time before e-books were invented. I was published by Harlequin Intrigue and by ImaJinn Books in 2001 and between then and now, I've published 28 books and am working on my 30th for Intrigue, and have published 5 books for ImaJinn as Rickey Mallory.
Barb –  I know that you have written quite a few books, do you have a favorite, or are they like your children and you can't choose between them?
Mallory – In a way they are like children. And yes, I love them all. However, I guess I'm pretty shallow, because my latest book is always my favorite. The two books that are coming out in May and June of 2012 are my current favorites. They're my latest Delancey Dynasty books. Private Security, which is Dawson's book, and Death of a Beauty Queen, which is the story of Rosemary Delancey, who has been presumed dead for 12 years.
But I do have a couple of 'eternal' favorite books. The first is Juror No. 7, which was the first title I really fought for. Intrigue let me have the title, and the book is one of my best sellers. The other 'eternal' favorite is Silent Guardian, which is my homage to Phantom of the Opera. The title is from "Music of the Night" from Andrew Lloyd Webber's Phantom, and Archer, the hero, has ensconced himself in a basement indoor firing range he built beneath his house in Nashville, Tennessee.

Barb – What is it you love most about writing? What's the hardest part of writing for you?
Mallory – I absolutely love those times when I get into the zone and write pages and pages. When I go back and read what I've written when I'm in the zone, I'm always surprised at what I find. That's cool!
For me, the hardest part of writing is writing. Starting a new book is hard. Fun–but hard. Writing the middle of the book is really hard. It's rewarding, because once I trudge through the middle, the ending is easy. I love every part of writing, but I can't pretend that it isn't frustrating at times.
Barb – Tell us about your latest release, Hard to Hold.
Mallory – Hard to Hold is a book I always wanted to see published. It's the sequel to the first book I published with Harlequin Intrigue, called The Lawman Who Loved Her. Dev, the hero in Hard to Hold is the partner of the hero in Lawman. Here's the 'back cover blurb.'
Homeless teens are being murdered in New Orleans.
Police Detective Devereux Gautier has made it his personal mission to keep the kids safe and catch the killer.
When Reghan Connor, a TV news journalist whose trademark is The Real Truth,is targeted by a diabolical enemy, Dev is thrust into a crossfire. If he can't stop the killer, he'll lose everything, including Reghan, the woman who once ripped his life apart and whom he cannot resist. (quick note – Hard to Hold isn't currently available on Amazon as it is pending sale to a publisher)
Barb – Who is your favorite character in your new release?
Mallory – Oh there's no question about that. It's Dev. Devereux Gautier.
Barb – Do you see yourself in any of your characters?
Mallory – I started to say 'not really,' but that's not true. I'm a control freak and that's almost always my heroine's flaw. She fights to stay in control in every situation. Her biggest fear is to lose control.
Barb – When you start a story, do you create an outline or do you just start writing?
Mallory – I used to just start writing. When I became published, I quickly learned that I didn't have the luxury of letting the story unfold at its leisure. I had to write to deadline. So I learned to write a synopsis first. I was pleasantly surprised to find that working out the story in a synopsis didn't spoil the writing process for me. It allows me to write much faster.
Barb – What book are you reading currently?
Mallory – When I read for pleasure, I read pulp mysteries–Mickey Spillane, Richard Prather and Rex Stout are some of my favorites.
Barb – What is your favorite all time book, or do you have many?
Mallory – My favorite all-time book is the first romance I ever read. I didn't know at the time that it was a romance. I don't think the writer would have described it that way, but it is. The name of it is Lord Johnnie, by Leslie Turner White. It was written in 1947 and I found it at the library. It literally changed my life. Think about The Flame and the Flower. Lord Johnnie told that story first. I also love The Scarlet Pimpernel. Strange that my favorite books are historicals, but I write contemporary romantic suspense.
Barb – How can your fans keep in touch?
Mallory – My website is mallorykane.com Readers can find a link to my monthly newsletter on the site and can sign up easily by following directions. I'm on Facebook as Mallory Kane and on Twitter as @mallorykane
Barb – What are you working on now, and when is your next book due out?
Mallory – My next book, Private Security, comes out in May from Harlequin Intrigue.
Barb – Where are your books available for purchase?
Mallory – Readers can find all my available books on Amazon, including my self-published works.
Barb – Anything else you'd like to add?
Mallory – Great questions! I appreciate the opportunity to talk about my writing. I always love talking about the process as well as about my published books. Thank you for inviting me.
Mallory Kane
I'd like to thank Mallory for dropping by and sharing with us!  Just as a reminder – the next book to be published is Private Security.  Here's the blurb from Amazon:
Security specialist John Dawson thought his latest investigation into a building's collapse would be an open-and-shut case…until he met Juliana Caprese. Juliana's suspicions about what really happened that fateful day forced John to take a closer look at all the suspects. Starting with his notorious family. But before he could dig too deep, John found himself dodging bullets to protect the incredibly determined—and strikingly beautiful—Juliana. Obviously they were on the right path, but the idea of losing his rookie "partner" proved their relationship was becoming more personal than professional. Now, this unknown enemy didn't scare him half as much as how Juliana would react when she found out who he really was….