Welcome to Sugarbeat's Books – The Home of the Romance Novel!
Today we are welcoming Anne Brear to the blog.  She is the author of To Take Her Pride and she's here today to share about her book and her writing.  Sit back and enjoy!
Q – How are your story ideas born?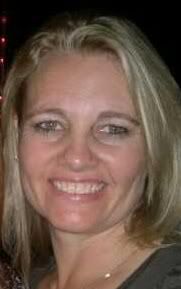 Anne – My story ideas are born from all sorts of sources. Usually when I'm doing something mundane, like ironing or washing the floor, etc, and ideas will come into my head then. Sometimes they might come from researching. I might be flipping through my research books and I'll see something interesting that leads to ideas for a story.
Q – How many works in progress do you have?
Anne – At the moment I'm just starting a new historical women's novel set in Edwardian Yorkshire again. Victorian and Edwardian are my favourite eras and Yorkshire my favourite place. I feel comfortable writing books set there. This will be book number 14.
I recently finished the first draft of another story.
Q – What is your writing process?
Anne – I simply open a blank page and allow the story idea to flow. I let the characters drive the story, sometimes I have to herd them back into line, but mostly I let them take me along for the ride. I don't plot and don't always know what is going to happen at the end. I like surprises!
I like to write when it is quiet, the house is peaceful, but I'm trying to teach myself to write at other times, too, so I can get more work done. Sometimes I'll listen to music when I need a certain mood to create a scene for.
Q – What's your favorite part of the writing process?
Anne – The beginning. I love writing the first three chapters, weaving everyone in and getting to know them.
Q – What writing mechanic challenges you?
Anne – Probably grammar. I suck at it! And I have this dreadful habit of missing out little words. I think they are there but usually they aren't. Thankfully, I have a good critique group who find the little suckers for me. J
Q – What's your least favorite part of the writing process?
Anne – The least part I like is editing when the book is finished and I have ideas for a new story that are begging to get out. Once a book is written I'm eager to start something new, but I know editing is important!
Q – How long did it take to write your latest release?
Anne – My historical novels usually take about 6 months to write. Sometimes it depends on what is happening in my life at the time. I try to make 6 months as my goal. But it doesn't always happen.
Thanks so much for having me!
Anne Brear's latest historical novel release, To Take Her Pride, is set late in the Victorian era of England.
To Take Her Pride was released March 8th 2012 in paperback and soon in ebook from all normal sellers such as Amazon
Blurb: 1898 Yorkshire – Aurora Pettigrew has it all, a loving family, a nice home, a comfortable life. She's waiting for the right man to offer her marriage, and the man for her is Reid Sinclair, heir to the Sinclair fortune and the love of her life. But, Reid's mother, Julia, is against the match and her ruthlessness unearths a family secret that will tear Aurora's world apart. Unwilling to bring shame on her family and needing answers to the allegations brought to light by Reid's mother, Aurora begins a long journey away from home. She leaves behind all that is familiar and safe to enter a world of mean streets and poor working class. Living in the tenements of York, surrounded by people of a class she'd never mixed with before, Aurora struggles to come to terms with the way her life has changed. By chance, she reconnects with a man from her past and before he leaves with the army to war in South Africa, he offers her security through marriage. Aurora knows she should be happy, but the memory of her love for Reid threatens her future. When tragedy strikes, can Aurora find the strength to accept her life and forget the past?
Anne Brear's Bio:  Born to Yorkshire parents, Anne Brear loves history and the beauty of England. She is a keen genealogist and one of her greatest loves, apart from her family and chocolate, is creating exciting fictional characters.
Her website is http://annebrear.blogspot.com
Find Anne on:
Twitter: @annebrear
Facebook: https://www.facebook.com/annebrearauthor