Welcome to Sugarbeat's Books – The Home of the Romance Novel!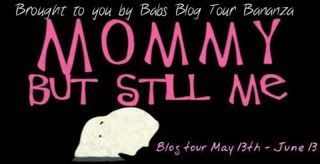 Today we are welcoming a friend of mine to the blog!  Mohanalakshmi Rajakumar is the author of Mommy But Still Me.  Mohana is  a multi-genre author with several books to her credit.  Mommy But Still Me will hit home with most mommies who often seem to lose their identity after their children are born.  If you are interested in a copy of this book, fill out the form at the bottom of this post!
The modern woman's guide to switching from jet setter to incubator, MOMMY BUT STILL ME retells the story of a first time mother with humorous and honesty. From sex with a purpose to ankles swelling into cankles, this is a no-holds barred look at the all the changes, big and small; from knowing "hipster" as a term that describes your generation to using it describe where you like to carry things.
Imagine a man volunteering to trade in his game nights for heart burn and back ache. Good thing there are women around to ensure the survival of the species. This hilarious look at the journey from high heels to high blood pressure, as a jet setter turns into a bed wetter, is what your doctor won't tell you and your own mother may have forgotten in the years since she was blessed by your arrival.
Excerpt

"At our first meeting my future father-in-law waited until we sat down in the Thai restaurant, the oblong menus placed in our hands and the waiter was a distance away, tending to other diners, before turning towards me, his eyes glowing. This was the first time we were all seeing each other after his son had proposed to me. "When will I get to hold my first grandchild?" He asked. For my father-in-law and everyone else, I have a question of my own: When will any of you be satisfied?"
Mohana can be found:
Mohanalakshmi Rajakumar is a writer who has lived in Qatar since 2005. She has a PhD from the University of Florida with a focus on gender and postcolonial theory. Her dissertation project was published as Haram in the Harem (Peter Lang, 2009) a literary analysis of the works of three Muslim women authors in India, Algeria, and Pakistan. She is the creator and co-editor of five books in the Qatar Narratives series, as well as the Qatari Voices anthology which features essays by Qataris on modern life in Doha (Bloomsbury Qatar Foundation Publishing, 2010). Her research has been published in numerous journals and anthologies.
She was the Associate Editor of Vox, a fashion and lifestyle magazine based in Doha and a winner of the She Writes We Love New Novelists competition.   She has been a regular contributor for Variety Arabia, AudioFile Magazine, Explore Qatar, Woman Today, The Woman, Writers and Artists Yearbook, QatarClick, Expat Arrivals, Speak Without Interruption and Qatar Explorer. She hosted two seasons of the Cover to Cover book show on Qatar Foundation Radio.
Currently Mohana is working on a collection of essays related to her experiences as a female South Asian American living in the Arabian Gulf and a novel based in Qatar. She believes words can help us understand ourselves and others. Catch up on her latest via her blog or follow her on Twitter @moha_doha.
This tour was arranged by: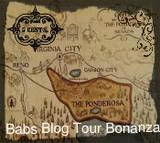 Tour Schedule:
5-14
Hanging off the Wire
5-15 The Review Mom
5-16
Margaret's Review Goodreads
5-28
Freebies Galore & Giveaways Too
6-9
My Friends Say I am Just Like June
6-14
Infinite House of Books
Related articles