Welcome to Sugarbeat's Books – The Home of the Romance Novel!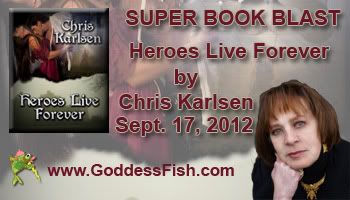 Today we are welcoming Chris Karlsen to the blog.  She's touring her book, Heroes Live Forever, with the help of Goddessfish Promotions. Chris will be giving away a digital copy of her thriller, "Golden Chariot" to one randomly drawn commenter at every stop, and a $50 Amazon gift card to another randomly drawn commenter during the tour. To find more blogs to comment on click HERE.
I hope you enjoy what Chris is here to share and if this book sounds like something that you would be interested in buying,  please use the buy links at the bottom of this post to pick up a copy.
Heroes Live Forever
by Chris Karlsen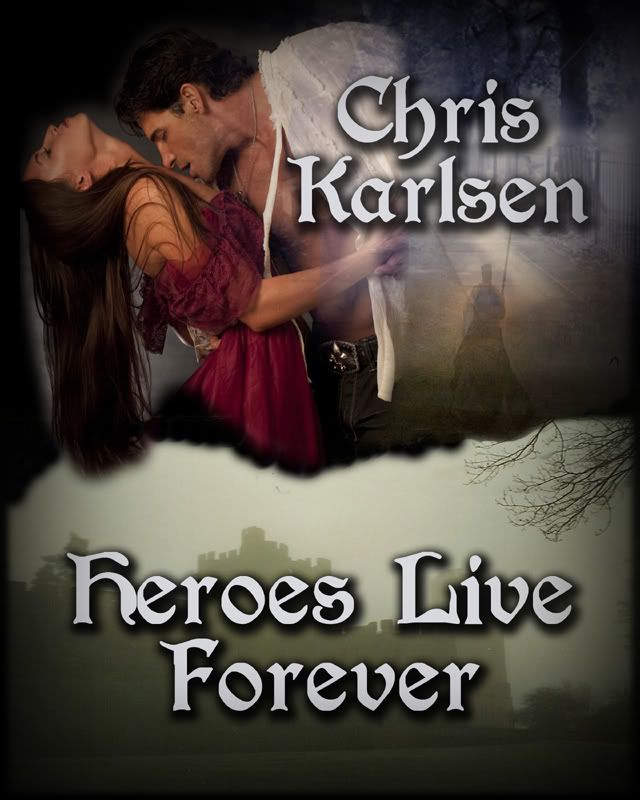 BLURB:
Elinor Hawthorne has inherited a house haunted by the ghosts of two medieval knights, Basil Manneville and Guy Guiscard. Basil is the man of her dreams, her knight in shining armor. She falls in love with him and he with her. Basil soon realizes she needs to live a normal life, a happy life with a mortal.
A lifetime later fate intervenes. Basil, still in love with Elinor, is told her spirit lives on in a young woman and he is given another chance at life to find her.
~~~~~~~~~~~~~
Excerpt
He turned her around and untied the laces of her dress. His fingers lingered at each sliver of exposed skin the open laces left. The gown fell away from her shoulders and rough palms eased the sleeves down, freeing the arms. He inched the dress over hips, unwrapping her like a gift, the silk pillowing at her feet like a bronze cloud.
~~~~~~~~~~~~~
Author Bio: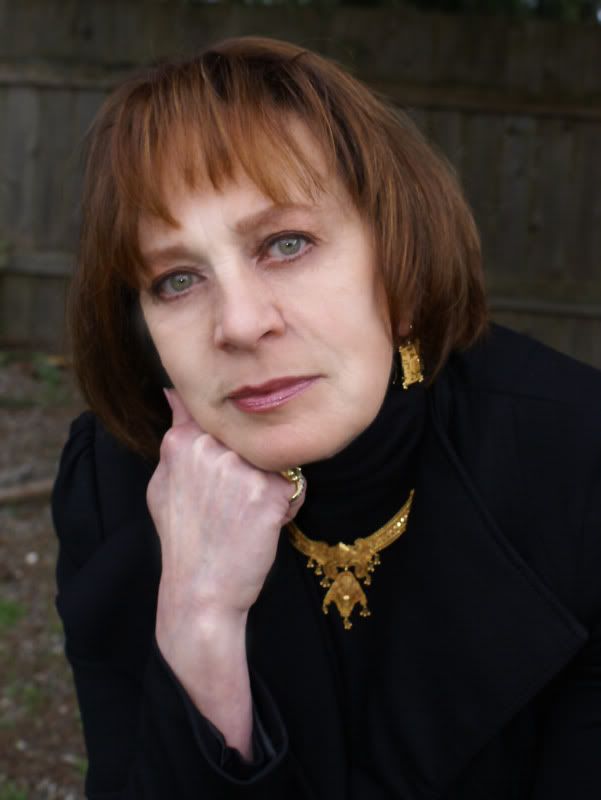 I was born and raised in Chicago. My father was a history professor and my mother was, and is, a voracious reader. I grew up with a love of history and books.
My parents also love traveling, a passion they passed onto me. I wanted to see the places I read about, see the land and monuments from the time periods that fascinated me. I've had the good fortune to travel extensively throughout Europe, the Near East, and North Africa.
I am a retired police detective. I spent twenty-five years in law enforcement with two different agencies. My desire to write came in my early teens. After I retired, I decided to pursue that dream.
I currently live in the Pacific Northwest with my husband, four rescue dogs and a rescue horse.
Chris can be found: